Back to Home
US to consider trans-gender groups in the military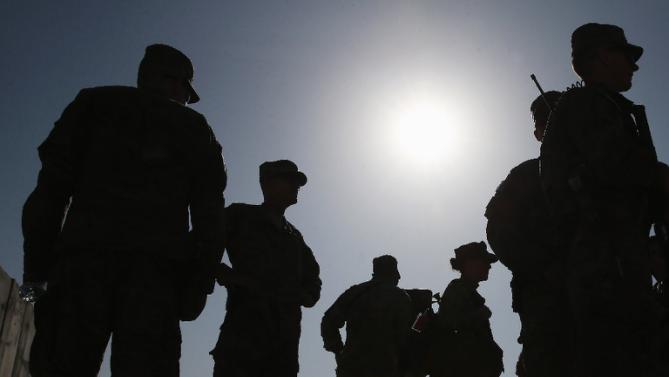 Washington: It is being reported by Pentagon that the US military has been planning to open doors to trans-gender people in the country who are currently banned from service.
The secretary of defense has made a disclosure regarding the new policy and said that he had unveiled a working group that would study the issue during the forthcoming six months.
He has also mentioned through a statement that the the ongoing regulations of the Defense Department regarding trans-gender service members were outdated, causing uncertainty and had been forcing commanders to deviate from their core missions.
So, the Pentagon has decided to create a working group with an intention to study over the next six months about the policy and readiness implications for welcoming trans-gender persons to serve openly.
It is being believed that more than thousands of trans-gender people have been serving in the US armed forces. But as per the current rules, if they are happened to be discovered, it is obligatory for the military to dismiss them.
Pentagon chief Ashton Carter said that the trans-gender men and women in the military uniform have been serving in silence alongside the real armed men in the military.
Human Rights Campaign (HRC), a group that has been supporting as well as working for gay and trans-gender rights, messaged that they had been welcomed and applauded the announcement made by the Secretary Carter.
The HRC President Chad Griffin said in a statement that they were very happy to note that the military would at last conduct a comprehensive review over the outdated ban that had been discriminated against qualified trans-gender Americans who were desired to serve their country.
Griffin has also pointed out that the trans-gender Americans had every right to serve their country openly and honestly while their sense of patriotism and duty were not less than any other service members.
He has also clarified that their military and country would become more stronger if they could discard the primitive policy and they had been eagerly waiting for that promising occasion.
Video on the decision to consider transgender groups in the US military

Comments