Back to Home
Waterloo bicentenary celebrates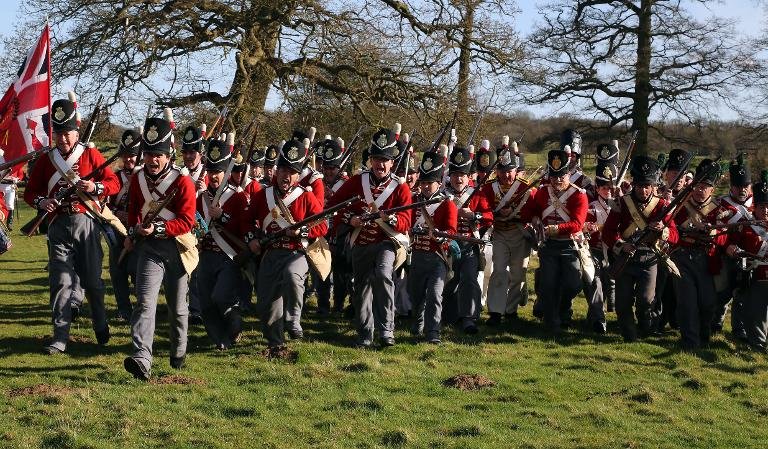 Waterloo (Belgium): This week Belgium commemorates 200th anniversary of Waterloo battle with spectacular events and mock drills. Waterloo battle is considered to be the face of Europe, at a time when the continent's unity was under threat.
European royals will attend a solemn memorial service at the battlefield near Brussels where French emperor Napoleon Bonaparte's dreams of European conquest were crushed by British and Prussian forces on June 18, 1815.
Nearly 200,000 spectators are also expected to watch the giant extraordinary concert followed by two days of battle reenactments described as the largest of their kind in the world.
Even after 200 years Waterloo is still a sensation in France and organizers are taking it as an endeavor to paint the event as a celebration of a modern continent joined together by the 28-nation European Union after centuries of war.
An official in the cabinet of Belgian Prime Minister Charles Michel said that the Waterloo commemoration ceremony is to send a message of reconciliation and unity.In Britain, successor to the throne Prince Charles and his wife Camilla will attend a special service at St Paul's Cathedral in London along with descendants of men who were fought at Waterloo.
The events recall a unique moment in European history, when around 93,000 French troops led by Napoleon faced off against 125,000 British, German and Belgian-Dutch forces commanded by the Duke of Wellington and Marshal Bluecher.
Ten hours of bitter fighting, often hand-to-hand, left more than 10,000 people lying dead on the battlefield of Waterloo and 35,000 wounded, thousands of whom later succumbed to their injuries.
Finally defeated by an alliance of monarchies determined to end years of European war following the 1789 French Revolution, Napoleon was exiled to the island of Saint Helena in the south Atlantic Ocean, where he died in 1821.
After the battle the victors redrew the map of Europe and the continent enjoyed almost a century of relative peace until the World War I fought between 1914 and 1918.
Video on Waterloo battle

Comments