Back to Home
World's heaviest fireworks are displayed in Tokyo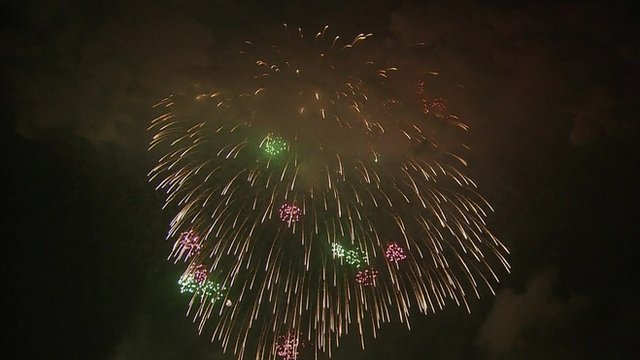 Tokyo: The world's heaviest fireworks display in Japan was absolutely mesmerizing.
It is reported to have watched by 600,000 people in the country including so many visitors.
This unique occasion which took place in Konosu City near Tokyo appeared as if it was a spectacular flower of light.
In the record breaking fireworks finale, there were 15000 memorable explosions; all of them were totally outstanding.
Among these, the main event was the launching of a 460 kg rocket having circumference 120 cm.
The rocket was shot out into the empty sky and it burst off emitting spectacular light around 800 meter circumference.
The name of the record holding fireworks event was 'Four Feet Ball'.
Video on the spectacular Japanese Fireworks

Comments