Back to Home
A 13 year old basketball player is the tallest sportsman in the world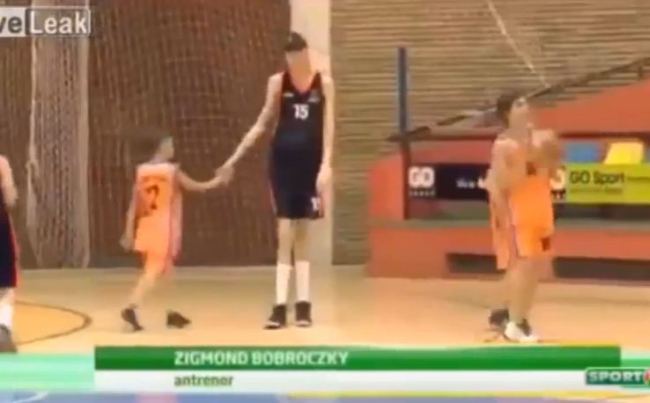 Robert Bobroczky, a 13 year old basketball player stands like a tower over his teammates.
The youngster who is 7ft 4inch tall now is said to be one of the most promising young sportsmen in the world.
Since he is still growing, there are possibilities to increase his height.
He has been currently training with Italian team Stella Azzura Roma. Meanwhile, his increasing height has been attracted by Spanish giants Real Madrid and Barcelona, who have successful basketball teams.
The basketball team of NBA in America is also put their eyes on him..
It is said that Bobroczky's height is being increased by 4inch (10cm) each year.
So, if this is continued, at the age of 21, he will be a monster basketball player with 9ft 9inch tall.
Currently, the tallest player in NBA is Hasheem Thabeet, whose height is 7ft 3 inch.
Thus, Bobroczky is already taller than him.
Video on the tallest Basketball player

Comments