Back to Home
A crowing Cockerel is given a court order for its anti-social behavior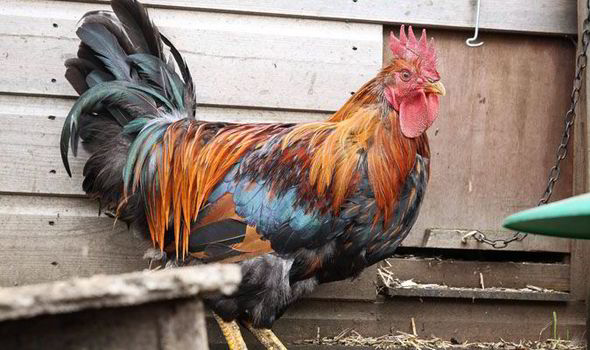 Chesterfield: A crowing cockerel has been served with an 'ASBO' because its early morning alarm call was appeared irritating for a neighbor in a sleepy Peak District village.
The cockerel, whose name is William, used to convey the arrival of every fine morning with his natural alarm call.
Owners of the Cockerel, Philip and Caroline Sutcliffe have been told that they have to either silence his early morning cries or give him a marching order.
The couple was keeping the bird along with a small number of chickens on farmland next to their home.
But one anonymous neighbor has recently complained to Derbyshire Dales District Council demanding an investigation to the Cockerel crowing.
As per the court order, William is said to have violated health and safety levels by crowing on every early morning.
According to the court, this natural phenomenon practiced by the Cockerel was an anti-social behavior.
Now Mr. and Mrs. Sutcliffe have just four days left to find an alternative to silence the call of nature or see William shipped off to some new meadows.
This incident has prompted the kind-hearted residents in the panoramic village, to launch a reverse petition demanding the authorities to leave William alone while insisting that he is not at all a nuisance.
Video on the crowing of the Cockerel

Comments