Back to Home
A dog in China walks upright through the streets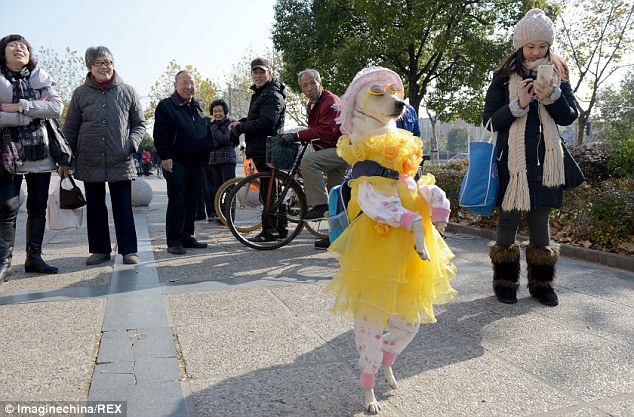 Shanghai (China): A dog called Xiaoniu in Shanghai has brought a whole new meaning to the word "walkie" after walking through the streets of China on its hind legs.
Wearing festive clothes and a Santa hat, the dog was carrying a backpack to render a peculiar appearance to the viewers.
In this good looking style, the pooch, has certainly given the residents of Shanghai an enjoyable entertainment like display.
Owner of the pooch Mr Fang, 62, said that Xiaoniu is an abandoned dog whom he had brought home three years ago and taught some tricks.
He had given tremendous training to the dog to walk on hinder legs.
Since Xiaoniu is a smart, young and lovely dog it could respond to the training easily and now it can walk upright for one hour without any difficulty.
Video on the dog in China which walks on hind legs

Comments