Back to Home
A woman is arrested in Saudi Arabia for viewing a football match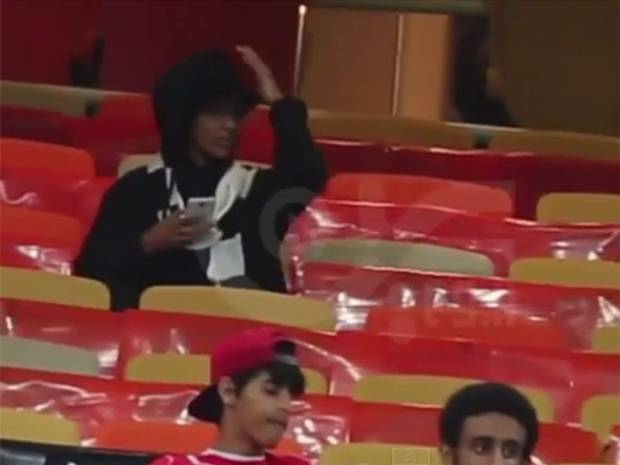 Riyadh: A woman is arrested in Saudi Arabia for attending a football match.
She was disguised as a man and claimed that she did not know the stadium was for male fans only.
The female spectator had covered her hair in a hat and wore a black and white football stand.
She was sitting on the away section of the new al-Jawhara stadium in the Red Sea city of Jiddah.
However, she was reportedly spotted by security staff during the game between home side al-Ittihad and Riyadh's al-Shabab and arrested for disguising as a man.
In Saudi Arabia, the authorities maintain a strict separatism of the sexes, and football stadiums are prohibited areas for women.
However, authorities have announced plans for 'family' areas from where women can view matches.
As per the video display, the woman was sitting by herself in a special section reserved for visiting fans.
It is said that she got the entrance ticket to the stadium through online booking without any difficulty.
The arrested woman, whose name has not been made public, claimed that she had not known about the prohibition of women from going to the male-only stadiums.
Video on the woman arrested in Saudi Arabia

Comments