Back to Home
American Vulture attacked a baby in Safari Park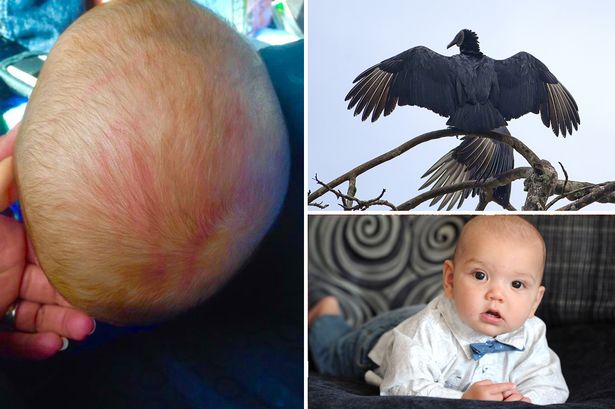 Merseyside: A baby is reported to have attacked by a Vulture during a prey capturing display of birds at Safari park.
The infant is said to have received scratches to his head from the vulture's claws during the incident at Knowsley Safari Park in Merseyside.
Managers of the tourist attraction event said that the accident was the first of its kind in 19 years of bird displays.
It happened after the American Black Vulture (The American Black Vulture is the smallest vulture in the world, weighing just 3lb) landed on the top of a pushchair which then collapsed causing the bird to frighten and then fall onto the baby's head.
After the incident the park authorities said that the babies would now be required to sit on the knees of their parents and prams would no longer be allowed in the display area.
A spokesman for Knowsley Safari Park reported that the baby was treated by the park's first aid representatives while his parents were offered advice.
The incident which happened on 26 September was only made public recently.
Video on the Vulture attack on a baby

Comments