Back to Home
Army to take over Miss Uganda beauty contest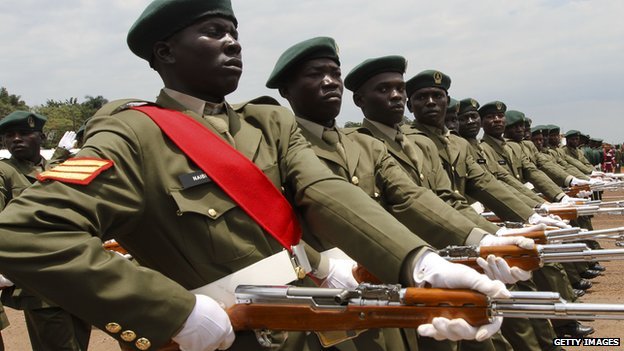 Kampala: The army will take over the Miss Uganda beauty contests with an intention to attract young people into the agricultural sector in the country. In this way, the military authorities expect to solve problems of hunger and poverty among the youth in the country.
This was revealed by Gen Caleb Akandwanaho aka Salim Saleh, the presidential adviser on military matters.
The sources said that they have planned to sign a Memorandum of Understanding with the Miss Uganda Foundation and want to choose the next Miss Uganda based on agriculture. This is as part of their intention to drag young people into the agriculture sector.
Gen Caleb Akandwanaho aka Salim Saleh was talking during the passing out of 300 army officers who have completed agricultural production and induction training at Makerere University. The members of the Force are prepared to takeover the Naads programme.
Naads is an agricultural programme targetting Agricultural growth which had allegedly been mismanaged by civil servants and forced President Museveni to say that he was going to deploy soldiers in every constituency across the country to take agriculture to a new level.
The President's decision however, raised mixed reaction among the public. Opposition members and opinion leaders have accused President of politicizing and militarizing the agricultural sector.
Video on Miss Uganda contest 2014

Comments