Back to Home
Barack Obama compliments young boy on his spiky hairstyle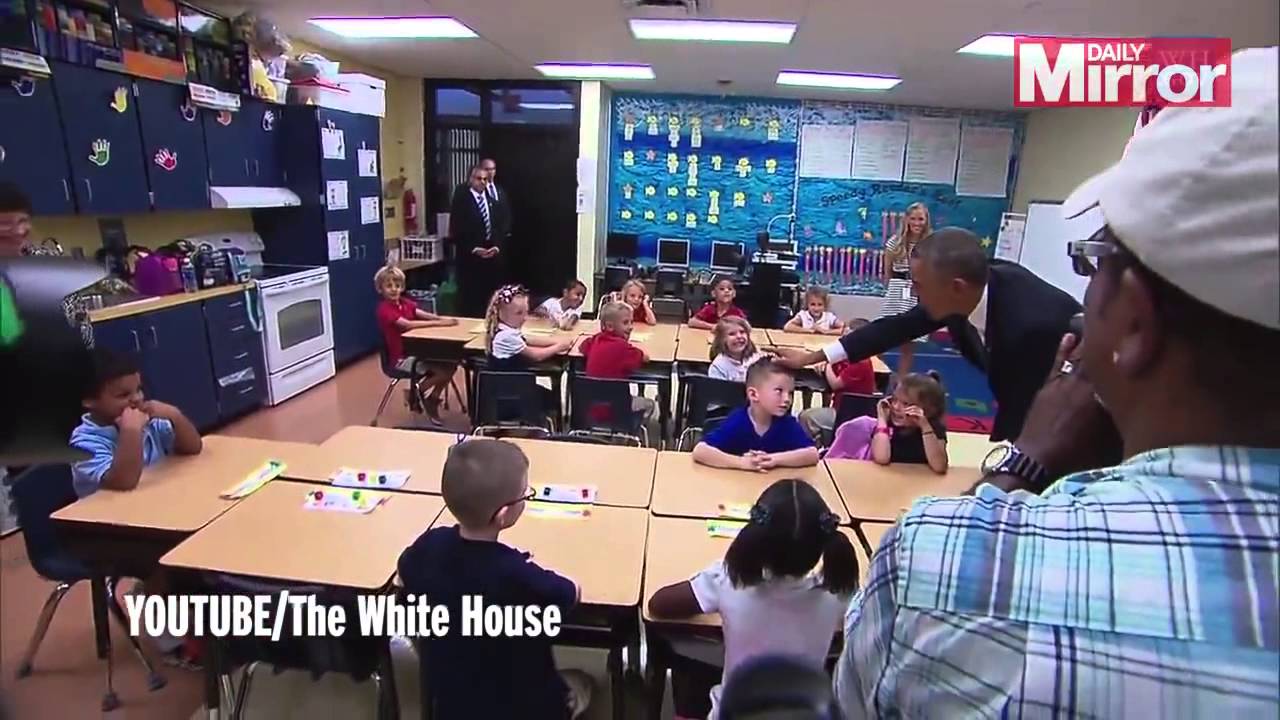 Florida: Barack Obama appreciated a young boy during his visit to Clarence Tinker Elementary School, Tampa, in Florida
The US President was in a friendliest mood as he shared a few jokes and laughed with pupils in the school.
After introducing himself to the first graders, he exclaimed that he was particularly impressed by one boy's spiky hair style and praised for his unique effort.
He also expressed his desire to touch that hair.
He then presented hand-signed boxes to the kids of the school.
Video on Barack Obama's complements

Comments