Back to Home
Biggest wedding cake in the world is twelve feet tall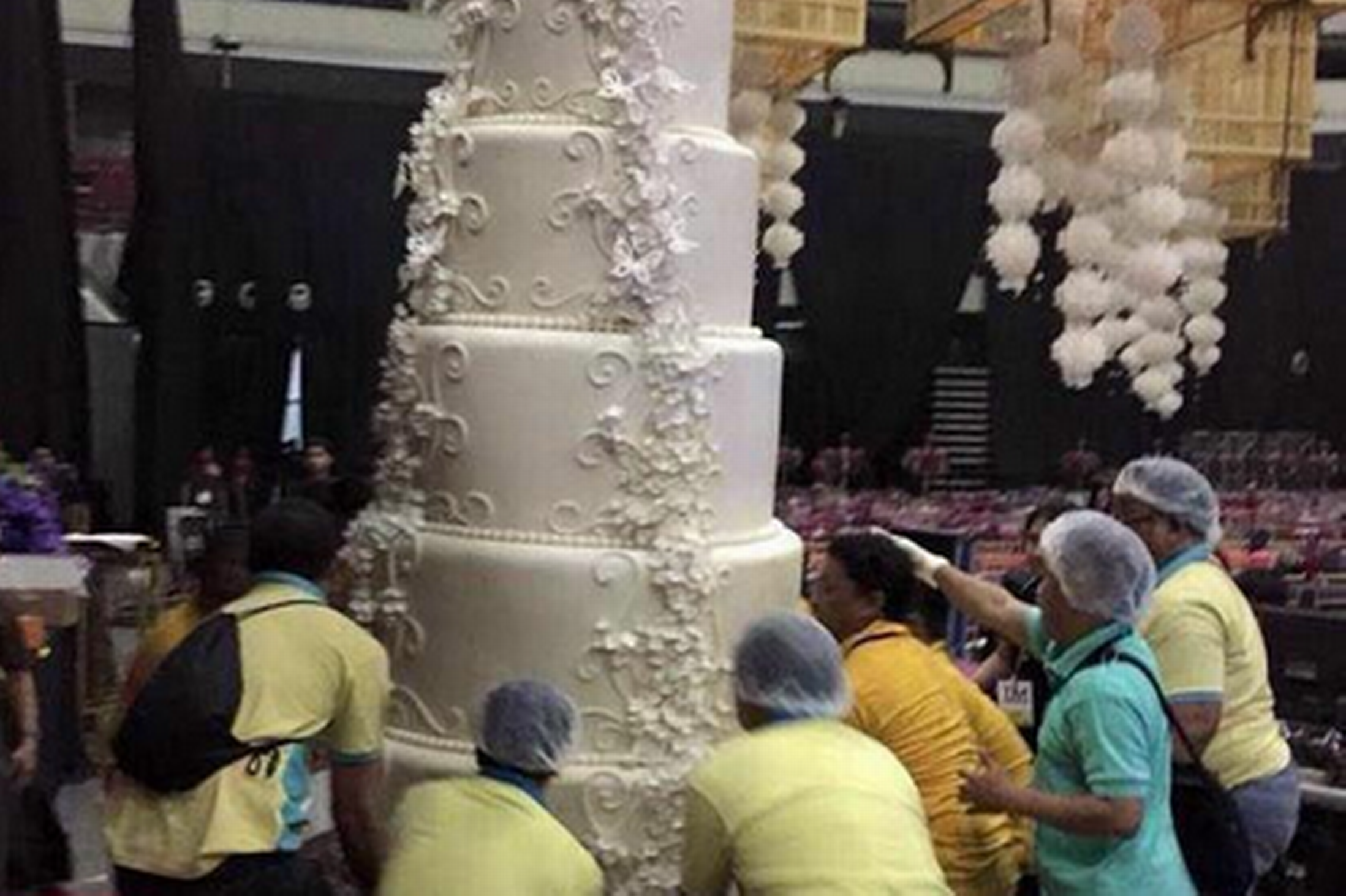 Philippines: The biggest wedding cake in the world has double the size of a fully grown human and needed ten people to carry the same to the wedding venue.
As per viewed in the picture, this is a five-tiered giant wedding cake having a height of twelve feet and has been attracted globally.
The cake belongs to Philippine celebrities Marian Rivera and Dingdong Dantes, whose wedding was considered to be the "royal wedding" by many in their home country.
They wanted their cake could be the ever biggest one to be made for a wedding.
As per the Guinness Book of World Records the awards for the "ever biggest wedding cake" is gone to a six ton masterpiece made at New England in USA, in the year 2004.
But the three ever biggest wedding cakes were made for the presentation purposes only, and not meant for an actual wedding ceremony.
Hence the cake prepared for the wedding ceremony of Marian Rivera and Dingdong Dantes could be the tallest one.
It means that the guests of the newly wedded couples Marian Rivera and Dingdong Dantes, have got the rare luck to taste the biggest wedding cake ever prepared.
Video on the Highlights of Dingdong & Marian Wedding

Comments