Back to Home
Brazil to celebrate Rio Samba Dance Carnival celebrations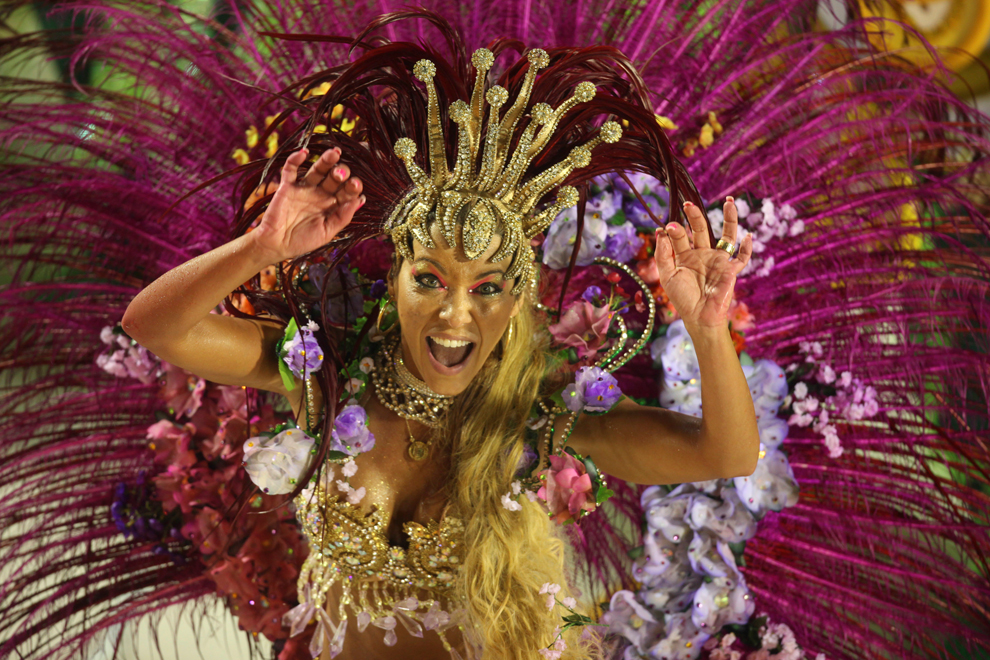 Rio De Janeiro: The capital city of Brazil is currently preparing up for the biggest party celebrations of the year.
The ever largest Samba Dance carnival to be celebrated in Rio De Janeiro lasts for five days.
Known simply as the Rio Carnival, this is a merry making celebration which are generally conducted 40 days before Easter.
This is an invaluable time to luxuriate in excess before the beginning of the Season.
After this memorable everyone is supposed to abstain from bodily pleasures.
The annual Mardi Gras celebrations are expected view by 500,000 tourists from all over the world who come to Rio for enjoying their world famous carnivals which will be taking place all over the city.
Hundreds of street bands, singers, entertainers and sexy samba dancers will come to the streets and dance all the five days as well as nights away with thousands of merrymaking people.
Colorful costumes, headdresses and make-up also add glamour to the spectacular event.
The carnival begins with the crowning of the Fat King, also known as King Momo, who is presented with a giant silver and gold key by the city's mayor.
Almost all the music played at the Rio Carnival is Samba, the Brazilian music which originates from the city itself.
Samba schools (of which there are over 200) take to the streets to entertain crowds with their enchanting dancers, and compete against each other in one of the world's most epic dance festivals to render a thrilling experience to the visitors.
Video on Rio Samba Carnival celebrations

Comments