Back to Home
Camaroon army kills 107 Boko Haram militants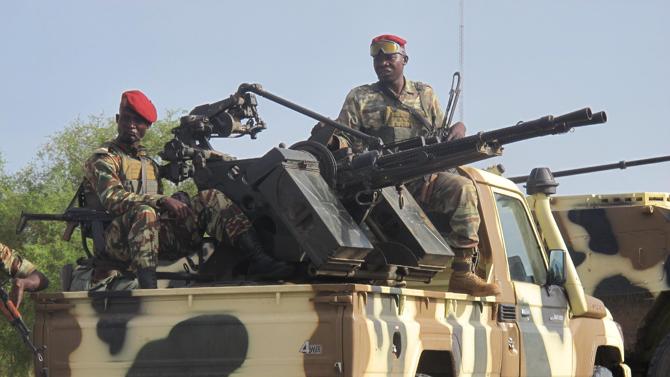 Yaounde: Cameroon claimed that its army has killed 107 Boko Haram fighters.
A police officer said that at least 30 civilians were murdered by the Islamist guerrilla group before the ambush.
The combat was occurred after the militants from the Nigeria-based Boko Haram drove into the border towns of Amchide and Limani.
Officials said that eight Cameroonian soldiers were died in the encounter, which the ministry hailed as "fighting of rare violence".
Boko Haram rebels, who have been conducting attacks in northern Nigeria and who had kidnapped more than 200 school girls in April, used to frequently cross into neighboring Cameroon.
A police officer said that the Boko Haram fighters were cut the throats of many civilians, before the military could tackle them.
A manager of a money transfer agency was one among the murdered 27.
They were also burnt a Catholic church, a Protestant church and several bars.
Their intention was to attack the army camp with a booby-trapped car where elite soldiers were stationed as troops.
But the soldiers were one step ahead of them and destroyed their attempt in advance.
Video on the encounter of Camaroon army with Boko Haram militants

Comments