Back to Home
China punishes eight separatists, including Tiananmen attackers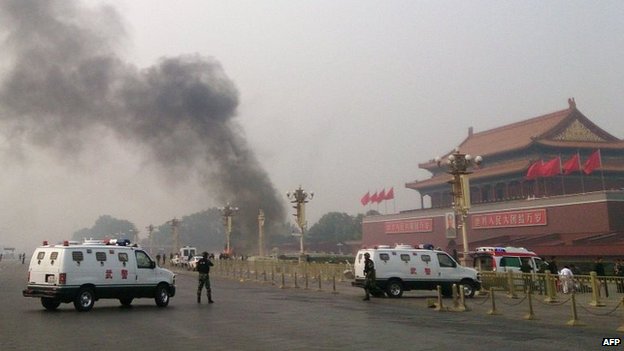 Beijing: China has executed eight people in the north-western region of Xinjiang, for what they referred "terrorist" attacks.
Three of those executed had been convicted of an attack in Tiananmen Square in Beijing last October. In the said attack five people were died.
The others were charged of crimes including bomb-making and arson.
The government has accused separatist militants based in Xinjiang, of carrying out a string of recent attacks.
Xinjiang is the traditional home of Muslim Uighurs, who speak a distinct language and have different customs to the majority Han population elsewhere in China.
Video on Tiananmen square attack

Comments