Back to Home
Chinese people celebrate Sheep Year with festivities and fireworks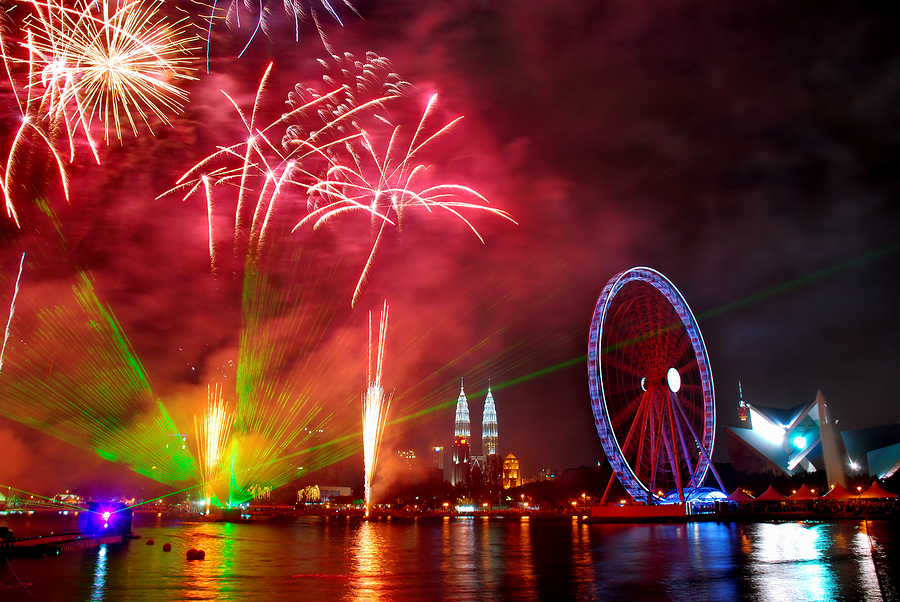 Beijing: The Sheep Year in China is being celebrated with gaiety and enthusiasm.
During the celebrations, there were fireworks which illuminated the skies across China.
Millions around Asia were invited to view the spectacular Sheep Year celebrations.
These festivities were followed by the Lunar New Year Celebrations.
As people burst off fire crackers, there were pungent smell of explosives everywhere in the atmosphere.
However, reports of injuries involving fireworks in Beijing during the first hour of the New Year celebrations were declined 24 percent from last year as sales of the pyrotechnics were dropped by 34 percent.
But as per the Xinhua news agency, the bursting of firecrackers has worsened Beijing's notoriously bad atmosphere as severely polluted.
Indoors, hundreds of millions of Chinese were getting ready for the annual Spring Festival Gala which lasts for four hours with a nationwide broadcast. This celebrations will be featuring with singing, dancing, skits and comedy performances.
During Spring Festival, Chinese have to return to their hometowns for family reunions.
Hence the new year celebration period will be holidays for the Chinese people.
Social media users, have complained that the show was being ruined by Communist Party speeches to root out corruption, which being the pet policy of President Xi Jinping since he became head of the party and government.
Thus, the performance mainly included comic dialogues criticizing the endemic culture of bribe-taking.
Ahead of the festivities, Xi Jinping proposed a Lunar New Year's greeting to a gathering of more than 2,000 people in Beijing.
Video on Chinese Sheep Year celebrations

Comments