Back to Home
Christmas trees recycle as toys for lions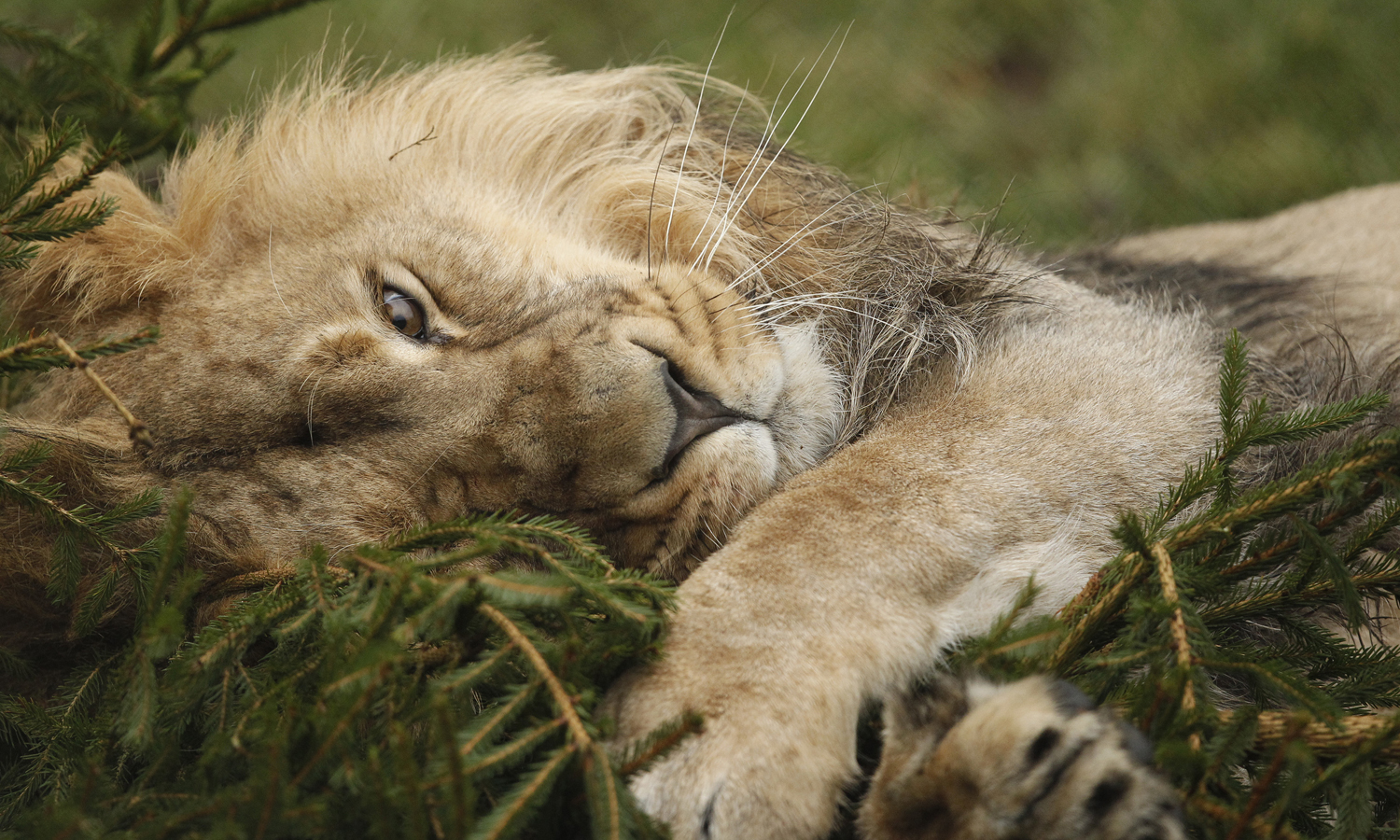 Cambridgeshire: Since, this year's Christmas is over, the Christmas trees which were used to decorate have become an absolute waste.
They are being recycled as toys for lions at a zoo in Cambridgeshire.
Director of Linton Zoological Gardens Kim Simmons said that the discarded trees are a kind of herbaceous plant(catnip) and can be used by certain animals.
Families who have decorated their houses during Christmas, bring the unwanted trees to the zoo enabling the lions to play with them and chew them.
Rest of the trees are used for the bio-burner in the zoo to provide additional warming for the buildings.
After the Christmas people have the habit of abandoning such individual trees as well as a number of nurseries which were either donated or unsold.
Catnip which is also known at catmint, is a plant belongs to the mint family.
It is said to have been causing euphoria to many cats.
According to Miss Simmons, the trees which had collected by the Zoo people could give hours of fun to the Lions in the zoo.
The abandoned Christmas trees that still have a root ball are being replanted in a small meadow area of the zoo having a snowy owl enclosure.
Video on Lions playing with abandoned Christmas trees

Comments