Back to Home
Colima Volcano in Mexico erupts in a fantastic fashion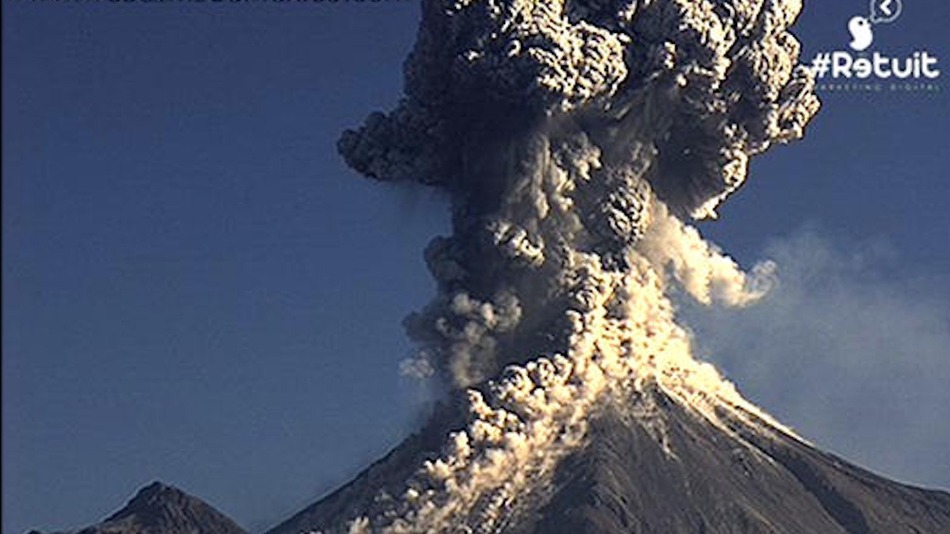 Mexico: The Colima volcano in Mexico is reported to have blasted violently as the first explosion ejected thick ashes and dust into the air.
This is one of the active volcanoes in Mexico which has erupted several times over recent weeks.
The volcano is about 300 miles west of Mexico City. No casualties have been reported following the blast incident.
Immediately after the blast there were reports of thick fumes spreading high into the air above the Colima vicinity and ashes were fallen around 25 kilometers away from the blast venue.
But the air traffic in the region has not been effected by the incident.
According to the local authorities the current blast is not at all a threat to the population living in the area of southwestern Mexico.
The governor of the state pointed out that the wind had been taking the ashes to the northeast of the state and asked the people not be panic by the incident even though the clouds over the region appeared distressing.
Colima had been experienced several significant volcano eruptions in late 1990s and it was only after the blast, the scientific monitoring of the site started.
Video on the Colima Volcano blast

Comments