Back to Home
Connecticut makes jewelry out of guns and bullet casings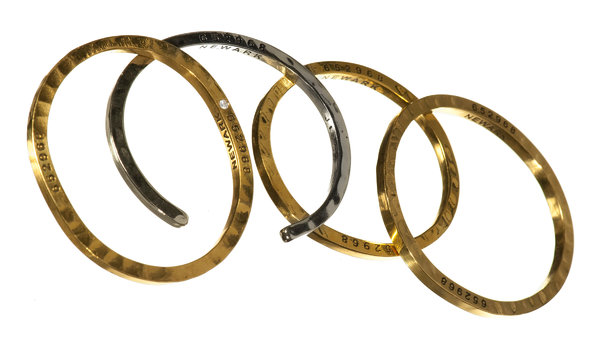 United States of America: Many police departments offer about $ 200 per gun through buyback programs.
With their no questions asked policy, they have managed to get a lot of illegal guns off the street.
Over the years, police officers have seized hundreds of guns from people having no gun licenses.
Now, Mindich has released a jewelry collection called the "Caliber Collection."
The Caliber Collection includes steel bangles and bracelets all made from seized firearms collected from the Newark and New Jersey police departments.
Each bracelet is imprinted with the original serial number of the firearm from which it was made.
The bangles are priced between $150 and $ 500 per piece.
By this program the designer will be received 20 percent of all the profits to organizations such as the Red Cross, the ASPCA and the Newark, New Jersey Gun Amnesty Buyback Program.
Video on firearms Jewelry

Comments