Back to Home
Cyclist in moscow miraculously escapes when he is caught in car smash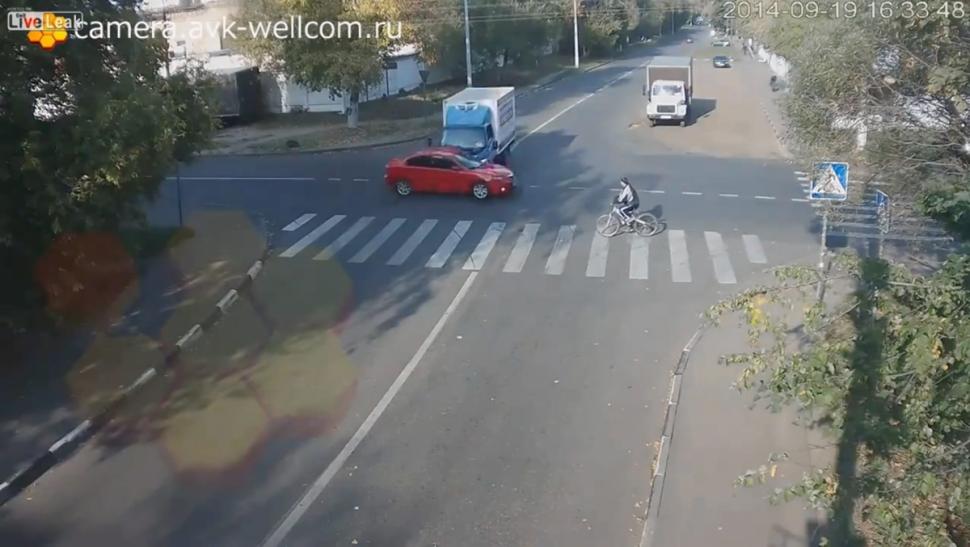 Moscow: A guy who was traveling in bicycle escaped miraculously from a severe car accident.
According to the viewers of the incident the cyclist is the luckiest man in the world to be escaped amazingly from such a car smash.
In footage captured on a camera set high above a junction in a Moscow district the cyclist can be seen calmly making his way across a zebra line on a relatively quiet road.
Meanwhile, a speeding car is seen emerging into the path of a lorry approaching the crossing line diverts into its side and sends its move towards the vulnerable cyclist.
However the cyclist managed to escape from the accident unbelievably.
Video on the accident

Comments