Back to Home
Deadly bomb blast during a rally in Ukraine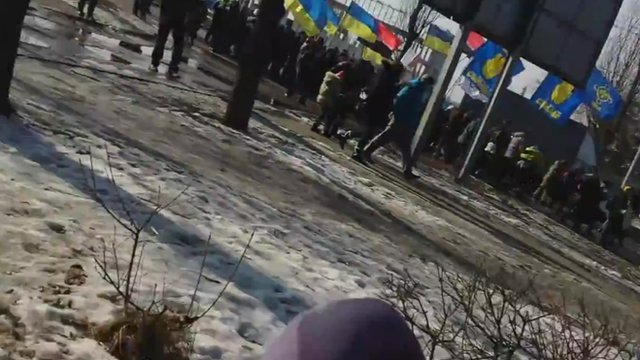 Kharkiv: A deadly bomb blast has been reported in a rally at Ukraine's second city Kharkiv.
At least two people, including a police officer were killed while more than 10 people scummed to injuries following the untoward incident.
Officials said that security forces have detained four suspects in connection with the attack.
The city Kharkiv lies outside the conflict zone in the eastern Ukraine, where a ceasefire decision has been existing.
Following the Minsk deal, the government has agreed to withdraw heavy weapons while rebels said that they would start the withdrawal process after two days.
Meanwhile, the Ukraine Government and the rebels have exchanged 91 prisoners. This is another highlight of the Minsk deal.
According to BB C's Paul Adams in Donetsk, these two factors with respect to the agreement have provided a glimmer of hope for the success of the Minsk accord.
He has also added that with so much of suspicion and bad faith between the two sides, no-one should assume any positive results immediately.
Meanwhile, the ceasefire is reported to have been breached in Debaltseve.
This is a key transport hub captured by the rebels in recent days.
Alexander Hug added that the humanitarian situation in that region was "relatively harmful".
Video on Ukraine blast

Comments