Back to Home
Devastating Cyclones hit Australian territories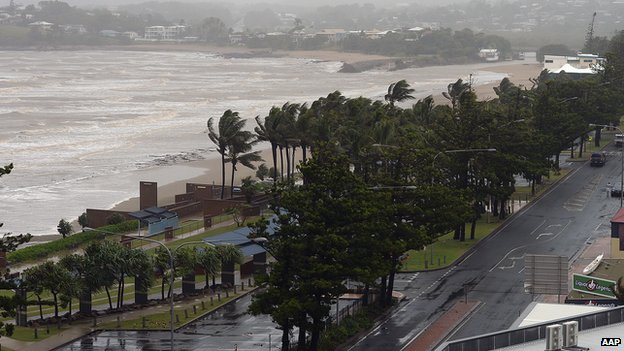 Canberra: Northern and coastal Australia is reported to have hit by two major cyclonic storms.
The devastating wild wind has knocked out power to homes and forced people to evacuate especially in coastal areas.
Tropical Cyclone called Marcia was hit the Queensland coast between St Lawrence and Yeppoon.
The cyclone which arrived as Category Five storms, has now been downgraded to Three.
However, there are warnings of heavy rain as well as high tides from the forecasting department.
Apart from these, Tropical Cyclone called Lam has hit the Northern Territory.
The cyclone Lam, which arrived as a Category Four has now been moving south-west after striking the Elcho Island.
Local residents said that roofs of a number of houses had been torn off while trees uprooted.
Reports of neither deaths nor injuries have been received from there so far.
The Bureau of Meteorology in Australia said that the cyclone Marcia was expected to move south in a gradually weakened form.
They have warned destructive style winds to extend further south and inland across the Capricorn and Burnett districts.
It has also warned the high possibility of tidal and flash flooding.
Authorities have asked local residents to be vigilant since an evacuation order could be expected any time.
More than 170 schools and child care centers have been closed, and asked people residing in Lady Elliot Island and Heron Island, on the Great Barrier Reef, to evacuate and move to safer places.
In 2013, a powerful tropical cyclone called Oswald had hit Queensland, creating heavy flooding and killing at least four people.
Video on the devastating cyclones in Australia

Comments