Back to Home
Development Centers in Wayanad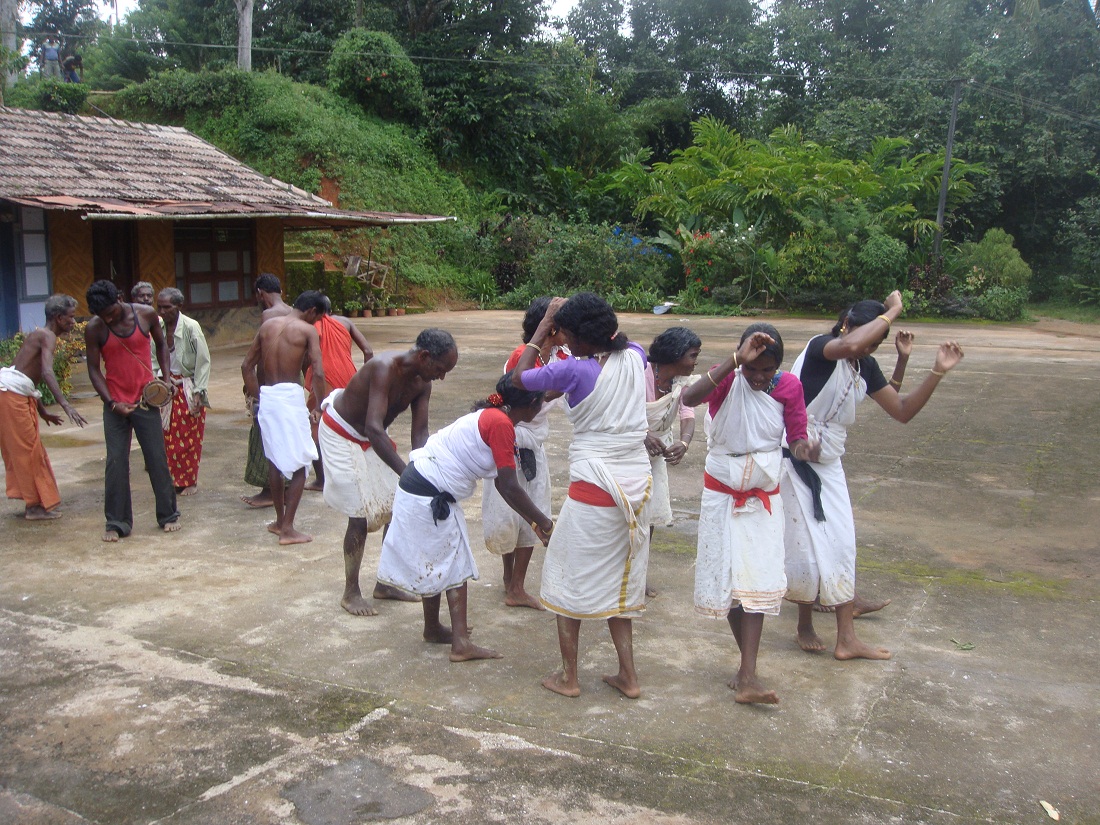 The elevated evergreen forest land surrounded by the misty mountain ranges in Wayanad is known as the least populated district in the Kerala state. As per the census records, the population in the district constitutes 2.47 % of Kerala's total population and found diversified in a 5.5 % of land. Tribal communities constitute 17 % of the total population of the Wayanad district and roughly one third of all the tribal communities in the Kerala State. These social groups are poorest among the population of the district and stands too behind with respect to awareness, literacy, income, health etc.
Even though the tribal communities are the significant section among the population of the district, they do not have facilities to represent themselves in any decision-making bodies,
especially in the local leadership of the major political parties. Illiteracy and unawareness is the major reason behind this. Majority of the tribal community members of Wayanad are agricultural laborers or marginal farmers.
After the formation of the Kerala state, the state Government has incurred appreciable expenditure for the development of the tribal communities in Wayanad district. Non-
governmental agencies too have come forward for the fulfillment of the purpose. Thus there are so many projects in Wayanad intended for the absolute development of the tribal communities in all sorts of their life. Some of them are mentioned below.
| | |
| --- | --- |
| | Regional Agricultural Research Station(RARS) – The Regional Agricultural Research Station located in Ambalavayal town is running under Kerala Agricultural University. This institution is about 25 kilometers east of Kalpetta and conducts research programs on crop breeding and management….Read more… |
| | |
| --- | --- |
| | Bamboo Crafts Design Center(Uravu) – The bamboo craft design center in Wayanad is running by a non governmental organization called Uravu. The non-profit organization is committed to work for the indigenous development of science and technology in the tribal areas….Read more… |
| | |
| --- | --- |
| | Kanavu School – Kanavu is an unconventional school in Wayanad exclusively for the basic education of children belong to the tribal community. It is located in an absolutely picturesque landscape site at Cheengodu Hills in Nadavayal village which is about 11 km away from Kalpetta….Read more… |
| | |
| --- | --- |
| | Eco Resource Center – The Eco resource center in Wayanad is founded in 2009 and located at Avayal near Meenangadi. The institution is running under the authorization of Oisca International in Japan. The goal of this organization is Industrial Spiritual & Cultural Advancement of the region…..Read more… |
| | |
| --- | --- |
| | Wayanad Social Service Society – The Wayanad Social Service Society (WSS) which established in 1974 particularly aims the welfare of the tribal people living in the hilly areas. One of the major intentions of WSS is to form village level people's organizations which are committed to empower poor and weaker sections in the society….Read more… |
Comments