Back to Home
Eco Resource Center in Wayanad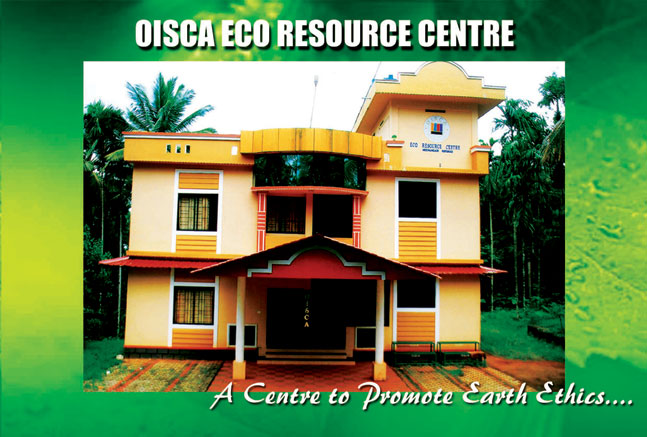 The Eco resource center in Wayanad is founded in 2009 and located at Avayal near Meenangadi. The institution is running under the authorization of Oisca International in Japan. The goal of this organization is Industrial Spiritual & Cultural Advancement of the region.
Student groups from different parts of Kerala are arriving here to attend the residential camps designed to encourage Environmental Protection. This center can arrange training programs for 200 persons at one occasion while offering residential accommodation facilities for 100 persons. The building of this organization is constructed with the partial financial support worth Rs. 34 Lakhs, under the Grass Root Grant assistance Project of Government of Japan. The authorities have already spent 60 Lakhs rupees for this building with the funding of 26 Lakhs rupees from OISCA South India Chapter. The institution has been planning to conduct various training programs for youths in India and abroad.
The intention of this center is to promote so many projects and activities beneficial to the people. Some of them are tree planting, nursery raising, promotion and development of organic farming, arrangement of regional national and international conferences to promote communal harmony and Environmental conservation, to promote students and youths for higher studies in Japan, to arrange training programs for the welfare of the tribal people, to organize programs to attract youths towards agriculture sector and allied activities, to conduct Environmental awareness and educative programs especially for school going students come under the age group of 12 to 14, implementation of the government projects with the cooperation of Local self government and local people, to promote the concept of sustainable development of the region.
The contact information of this institution is as follows:
Director
Eco Resource Center                           Phone: 09447546573
Avayal, Kolagappara Post                 E Mail: thomasthevera@gmail.com
Meenangadi, Wayanad,
Kerala, India,
Pin: 673591.
An Agro Ecology environmental project in Wayanad

Comments