Back to Home
Egypt and Saudi to conduct joint military drills to build pressure on Yemen rebels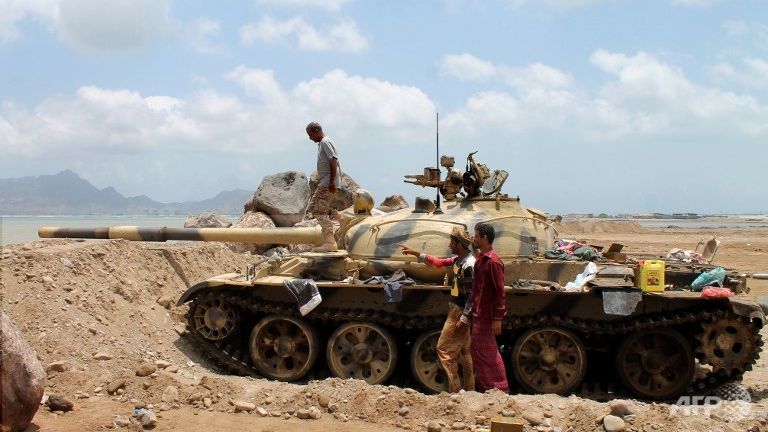 Sanaa: Saudi Arabia and Egypt are proposing to hold large-scale combined military exercises after their air strikes on Yemeni rebels.
Currently, the extremists have been struggling under UN arms ban and sanctions.
It is said that there are possibilities to expand the Saudi-led air campaign against the Shiite rebels into a ground operation by their combined military forces.
Sources from Cairo said that both Saudi Arabia and Egypt were planning military exercises in Saudi Arabia by participating other Gulf countries.
It is said in a joint military meeting that they were looking into a large-scale strategic military operation on Saudi territory.
Egyptian President Abdel Fattah al-Sisi's office said that he had met the Saudi defense minister in this regard.
Saudi Arabia and a coalition of Arab countries have launched the air strikes over the rebels after they seized the capital Sanaa and advanced on to the main southern city of Aden.
This is the place where President Abedrabbo Mansour Hadi had taken refuge when the rebels captured the capital.
Hadi then fled to Riyadh from Aden, which has since seen heavy fighting between pro- and anti-government forces, with overnight rebel attacks killing at least seven people.
Saudi Arabia has accused Tehran, the main Shiite power in the region, of arming the rebels and encouraging the conflict which in turn has been creating tensions in the Middle East.
In reply, Iranian President Hassan Rouhani insisted that the Islamic Republic is not seeking any kind of regional dominance.
According to him the ultimate goal is not Iran's domination in the region, but the dominance of the Shiite on Sunni.
In Riyadh, coalition spokesman Brigadier General Ahmed al-Assiri blamed Iran of arming the militia group and warned to stop it for ever.
He added that the coalition had succeeded to a great extent in halting the advancement of the militia group in the south.
In a separate statement, the kingdom's ambassador to the United States said that the air campaign had been very successful and found to have gone beyond its goals.
The ambassador has also added that the operations would be continued until the objectives were achieved.
As per his viewpoints, there could be no half measures to solve these issues.
Video on Egypt – Saudi joint military exercises

Comments