Back to Home
Egypt starts air strikes at IS camps in Libya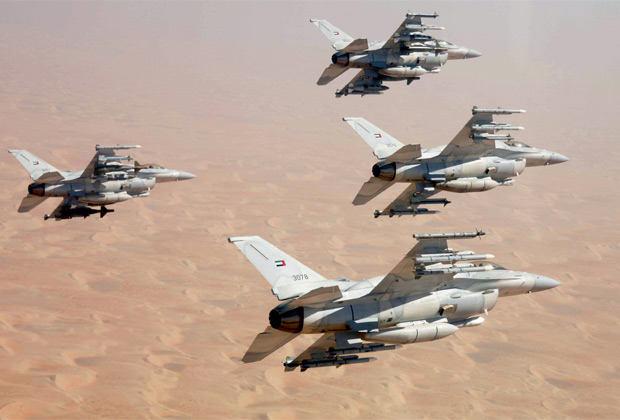 Cairo: Egypt is reported to have carried out air strikes against Islamic State groups in Libya, after the release of the footage showing the beheading of twenty one Egyptian Christians.
Following the incident, Egyptian President Abdel Fattah al-Sisi had warned the IS militants that he would take appropriate revenge after discussing the matter with his fellow men.
The first session of air strikes are said to be targeted IS training camps, weapon depots and key militant bases in Libya.
State television has showed footage of Egyptian fighter jets taking off to conduct the strikes.
In a statement made on state radio, a spokesperson for the Armed Forces General Command said that warplanes had successfully targeted IS training camps as well as weapons caches in Libya before returning to Egypt safely.
As warned by the President, the current air strikes were to avenge the bloodshed and impose penalty to the killers.
The video showing the mass beheading of Egyptian Christian hostages has created disgust worldwide.
Reacting to the incident, the UK, Foreign Secretary Philip Hammond has said that such barbaric acts would only be strengthened their determination to work together with their partners to control the deteriorating terrorism in Libya and adjoining regions.
Video on the air strikes launched by Egypt against IS militant camps in Libya

Comments