Back to Home
Elephant throws off its handler during a jungle trek in Southern Thailand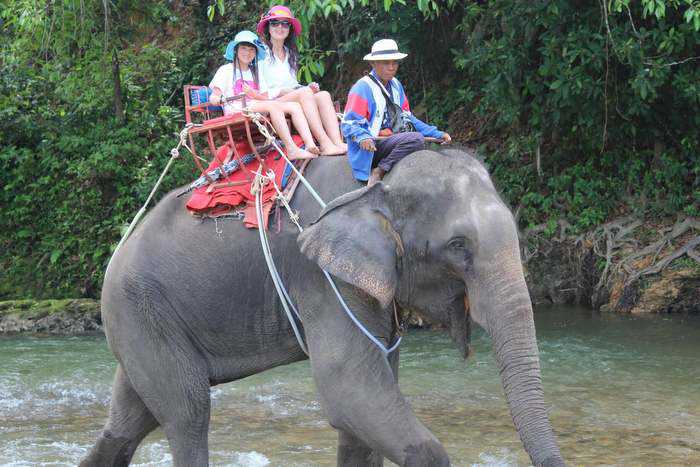 Bangkok: A routine jungle trek in Southern Thailand turned into tragedy when an elephant killed its mahout and ran off into the jungle with two tourists sitting on its back.
Meaw, the bull elephant had been in an uneasiness mood when he suddenly threw off his handler which made an unfortunate end to his life.
The animal then disappeared into the jungle with a woman and her nine-year-old daughter.
The two Russian tourists were conducting a pleasure trip through the jungle by sitting on its back.
Rescuers followed the elephant and was able to locate him 30 minutes later.
Meaw was discovered nearly two miles away from the resort at Phang Nga.
This location is 310 miles away from Southern Bangkok.
Later the animal was tranquilized enabling the woman and her daughter to climb off.
The body of the elephant handler, Suk Subbak was found a few hundred meters away from the spot.
The jungle trek is a common activity offered to tourists visiting Southern Thailand, and nothing is known regarding the outburst of the elephant.
Video on the elephant which killed its handler during a jungle trek

Comments