Back to Home
Elevated landscape sites in Wayanad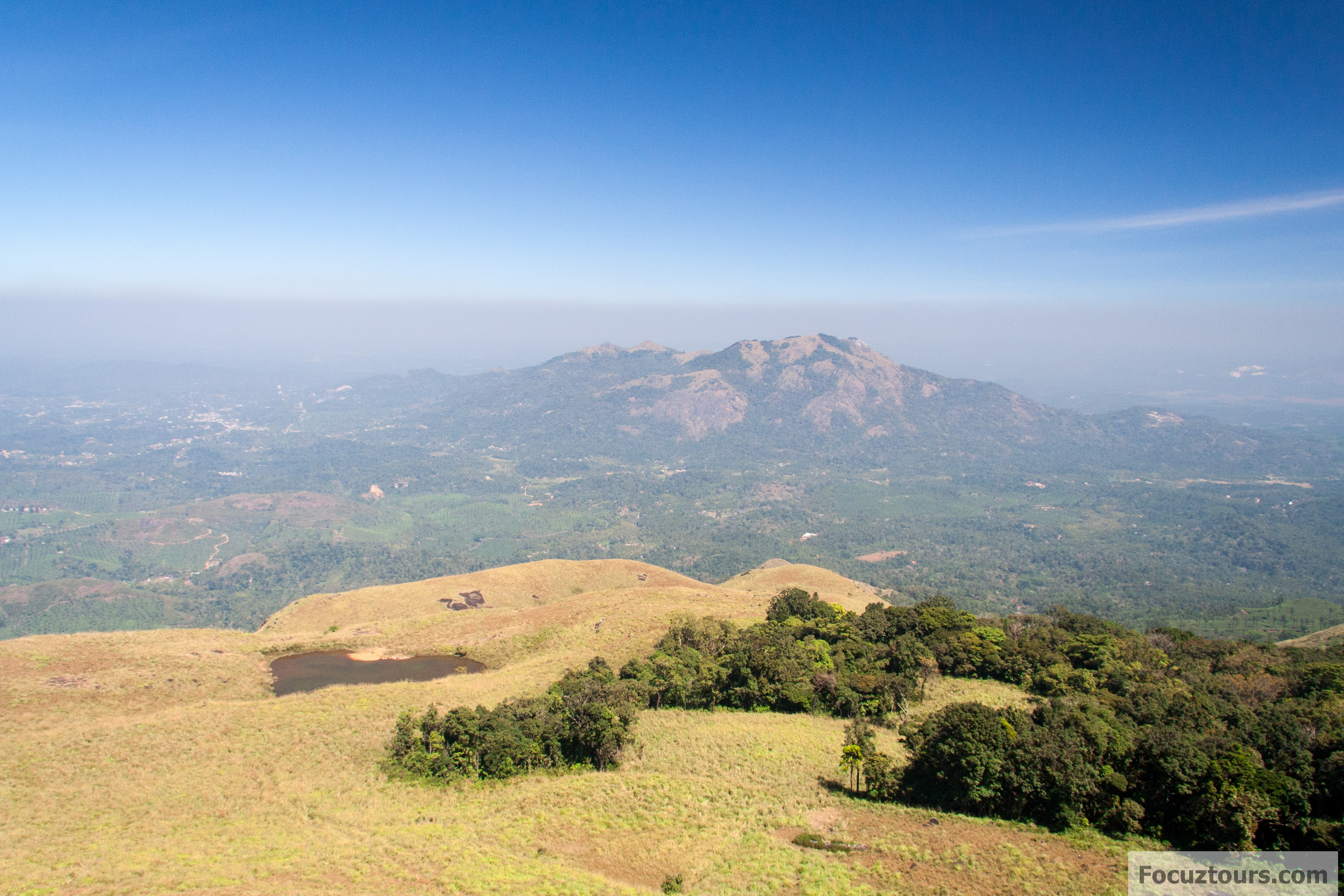 Wayanad is a paradise of greenery where extremely beautiful misty white mountain ranges and thickly wooded dense forests cover about 26% of the entire district. Hence, there are high possibilities to have locations in Wayanad which are yet to be explored. The mesmerizing high-range landscape land has been spread across the Western Ghats as the continuation of blue mountain ranges at Ooty in Tamil Nadu. The last surviving tracts of an unique ecosystem is seen diversified in these naturally charming locations. It is an ideal place to re energize human minds and physique in the midst of natural bounty.
All these landscapes are considerably at high locations ranging from 700 to 2100 meters above sea level. Since these picturesque sites are immensely fertile, thickly growing various green plantations are the other key attractions that can be enjoyed from these natural rain forests. These elevated spots are capable to render a magnificent scenic beauty of the evergreen environments in Wayanad which are highly challenging and thrilling. The marvelous sightseeing locations in these mountain ranges have a glorious power to attract tourists.
These elevated locations are featured with mind cooling views of evenly spread evergreen forests and enchanting base valleys. Visitors can have magnificent as well as thrilling views of lofty mountain peaks, bubbling streams, impressive cascades, luxuriant leafage, enchanting fertile valleys, ruins of ancient culture, jungle tree-houses, forest trails, exotic wildlife, beautiful butterflies, chirping birds etc. Certain tribal people are seen residing in these mountain areas by following their age old customs and traditions. It will be highly interesting to know their lifestyle.
The important elevated landscape sites in Wayanad are mentioned below.
| | |
| --- | --- |
| | Kolagappara –This is a small remote Village in Wayanad which is about 15 km away from Kalpetta. It comes under Meenangadi Panchayath in Sulthan Bathery Taluk. Kolagappara is bordered by Kalpetta Taluk at West, Gudalur Taluk towards East, Mananthavady Taluk towards North and Nilambur Taluk towards South….Read more… |
| | |
| --- | --- |
| | Kadachikunnu – This is a small landscape tribal Village in Wayanad. It belongs to Mooppainadu Panchayath which falls under Kalpetta Taluk. Kadachikunnu is about 16km away from Kalpetta town. The blessings of nature have fallen on this forest bounded landscape site on a large scale….Read more… |
| | |
| --- | --- |
| | Phantom Rock – Phantom Rock is a naturally formed human skull shaped black stone situated near the Ambalavayal town in Wayanad. This exciting archaeological spot is about 13 km away from Kalpetta. Local people call this wonderful rock as Cheengerimala or Thalappara….Read more… |
Comments