Back to Home
Fans stockpile Cadbury sweets in US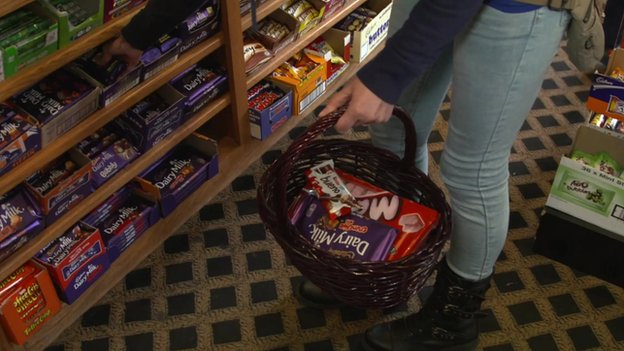 New York: Chocolate giant Hershey Inc has successfully blocked the import of many British sweets to the US.
According to them the Cadbury Chocolate is creating brand confusion with the Hershey's products.
The new decision of the Hershey will put the consumers in severe trouble.
They won't be able to find a "proper" Cadbury chocolate made with the British recipe.
It is said that the Cadbury chocolate currently available in America is with entirely different quality, since it hasn't the same taste as English Cadbury chocolate.
Consumers have the opinion that it is an inferior one when compared to the original English product.
Ms Madeley has urged the customers to join for a mass boycott of Hershey products and appealed them to sign on-line petitions for persuading the company to change their minds.
It is a well known fact that the Cadbury chocolate is having different taste around the world.
In the UK, the first ingredient in a classic Dairy Milk bar is milk.
In the United States, where Hershey has the license to make and sell all Cadbury products, the first ingredient is sugar.
Thousands of fans as well as customers across the United States have been demanding Hershey to allow them legal access for their favorite chocolates.
A lot of requests have been flowing through social media regarding this matter.
Some have even called for a Boston Tea Party style protest by throwing the "inferior" chocolates into the nearest body of water.
A lot of Cadbury fans in the Us are now in a hurry to stock up the original Cadbury chocolates.
If Hershey didn't change their mind, the US recipe will be the only choice in front of the consumers.
Video on Cadbury Chocolate issue

Comments