Back to Home
Gibraltar to banish troublesome monkeys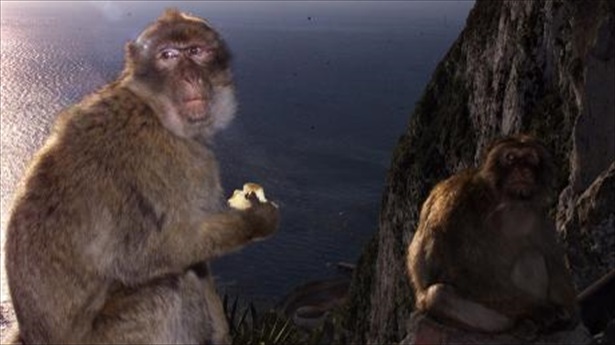 Gibraltar: The Barbary macaques are perhaps some of Gibraltar's most famous and attractive residents.
Barbary macaque monkeys (Macaca Sylvanus) are sometimes known as Barbary Apes. They live on 'The Rock of Gibraltar' and their population is just 230 only.
Barbary macaque are the only such population seen outside northern Africa.
The authorities have planned to banish some of its Barbary macaque population which have become too cheeky or aggressive.
Britain's tiny outpost of Gibraltar has announced that it will crack down the annoying macaque monkeys by exporting them off the Rock.
But they are very much loved by tourists who visit Gibraltar.
These monkeys have now started roaming into town, looting bins, hunting for food and frightening locals.
The Gibraltar government has said that they have planned to capture some of the troublesome primates and get them prepared to export during spring season.
Until they leave in the autumn, they will be held in a purpose-built facility and cared for by veterinarians.
Video on Barbary macaques

Comments