Back to Home
Golden temple illuminated excellently for Diwali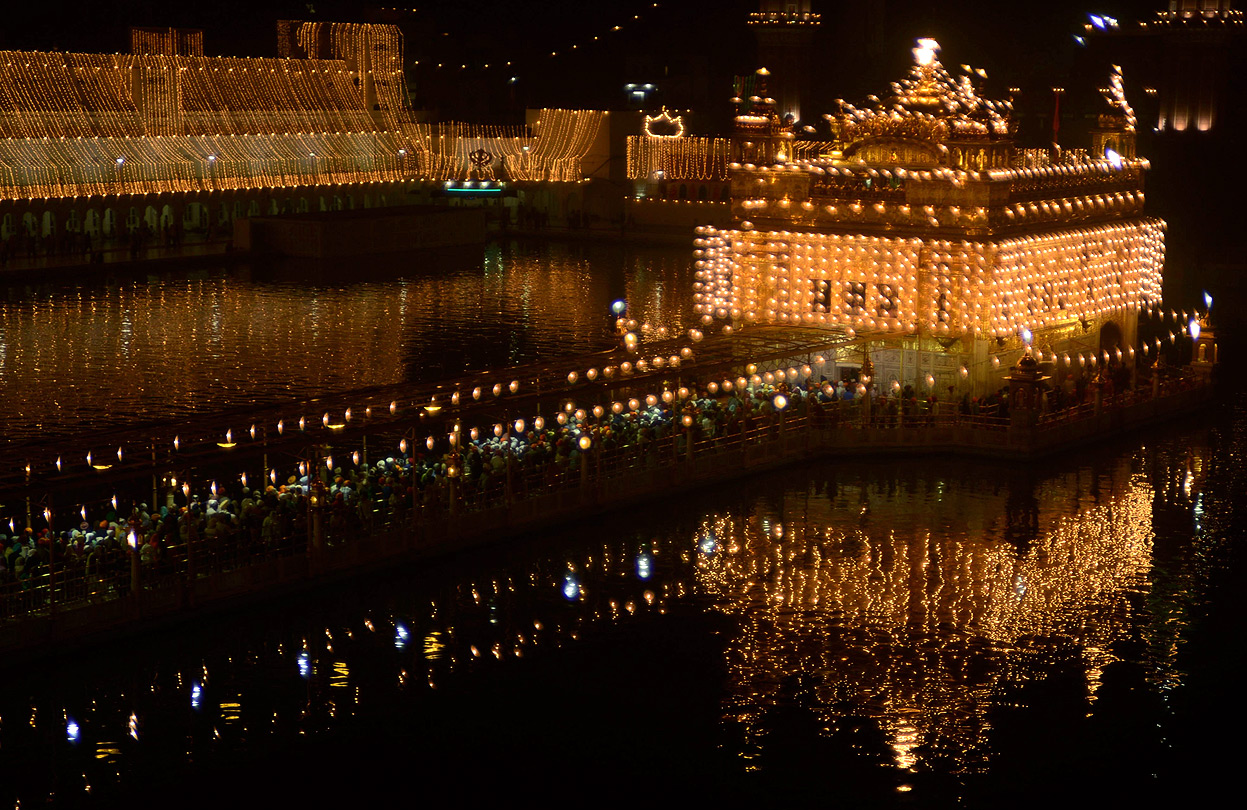 Amritsar: In India, Sikhs holy shrine Golden Temple was illuminated beautifully on account of Diwali.
Devotees prayed inside the Golden Temple on this special occasion.
The holy shrine was decorated excellently with lights on the eve of the Diwali festival.
The day marks the release of Guru Hargobind from imprisonment in the famous fort of Gwalior by Emperor Jahangir in October, 1619.
The reason for the young Guru's imprisonment was nothing more than religious bigotry.
He arrived in Amritsar on the day of Diwali and Harmandir Sahib (also known as the Golden Temple) was lit with hundreds of lamps to celebrate his return.
Thereafter, the day came to be known as the "Bandi Shor (Shodh) Divas" (the day of freedom).
Henceforth, the Sikhs celebrate this day every year with gaiety and enthusiasm.
Video on Golden Temple Diwali celebrations

Comments