Back to Home
Grange in Yercaud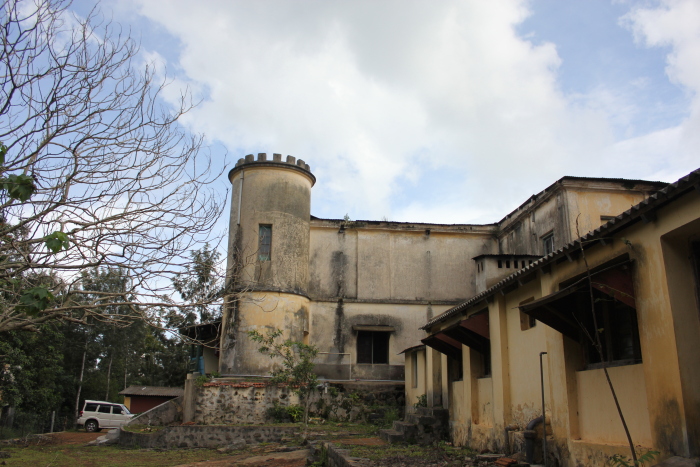 The Grange in Yercaud is an ancient castle built in the year 1820 by a British collector called M D Cockburn who is well known as the father of Yercaud. This mansion is one of the oldest architectural wonders that can be viewed at this marvelous hill station. Surrounding the castle, there exist plantations of coffee, oranges apples and other fruits in abundance. Hence, the adjoining areas of the Grange with greeneries are the first commercial plantations in Yercaud. It is assumed that Robert Clive of English East India Company had used the castle as his summer resort during late 1800's. The building also has a large storage capacity to hold huge quantities of provisions.
Nowadays, there is a beautiful and exotic resort at the neighborhood of the castle which is located in between the coffee and orange plantations. Hence, the Grange as well as the adjoining areas are fantastic places for the tourists to be visited and stayed in.
There were coffee plantations at the "Grange Estate" even during the year 1820. It is said that the coffee plant was brought from Africa to Yercaud by then collector Mr. David Cockburn. Jack Fruit, Berry, Orange, Guava and spices like Pepper, Cardamom etc. are the other crops cultivated in the Estate. Sandalwood, Teak and Silver Oak are also seen abundantly growing in this region.
The site of the Grange bungalow is said to be the first camping place of the British.
During the Sepoy Mutiny in 1857, the building was very active, since it was fortified with ramparts, gun placements and cannons. Enough food items were also collected in an underground cellar region of the castle. The underground storage place was capable to contain food grains needed for a time frame of six months. Today, the castle-like structure is part of a privately-running exotic Grange Resorts.
In the surrounding areas of the Grange, tourists can visit the evergreen plantation sites where coffee and various nutritious fruits are growing in abundance. A visit to the nearby sightseeing spots can also help tourists to spend the day comfortably. While in Yercaud, they can also experience the goodness of different delicacies as well as mouth watering dishes. Those who are interested in shopping can also go for it. Marvelous handicrafts and artifacts available from this location are capable to make the journey highly memorable.
Video on the trail to Grange

Comments