Back to Home
Gun culture of American people start from childhood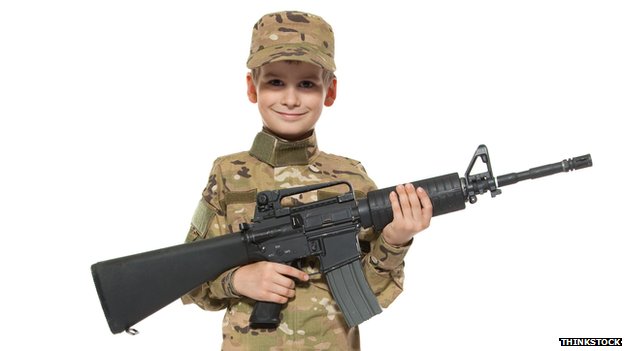 Washington: This week, in United States, a nine-year-old girl had accidentally fired an Uzi sub-machine gun on her weapon instructor which caused his instant death.
As per the American culture, not all Americans seen growing up with shooting guns.
But, those who do it often start learning gun shooting from their early age.
According to the author of 'Gun Guys' shooting can teach children valuable lessons about respect and discipline.
Many parents in US want their children learn shooting from an early age.
They believe that this habit would help their children to develop self-discipline and a respectful nature on firearms.
According to the survey conducted by Law Center to Prevent Gun Violence, thirty-one percent of US households had at least one child and one gun kept in the home.
Children's involvement in American gun culture is so established that in some areas, schools close on the first day of deer hunting season.
Video on American Gun culture

Comments