Back to Home
Handcuffed man makes an amazing escape after his arrest at a festival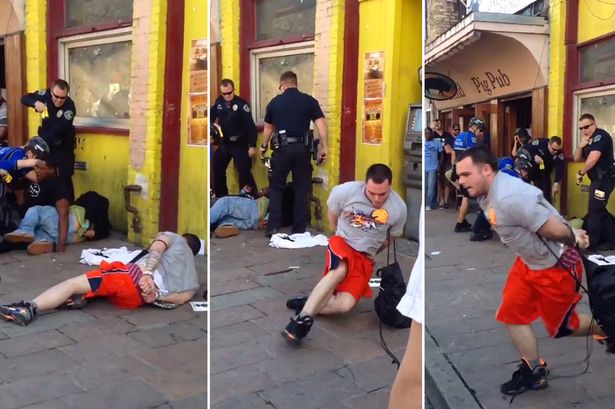 Texas (US): A man arrested during a festival in the US is reported to have made an unusual attempt to escape from police officers even though he was handcuffed.
The handcuffed man managed to grab his bag and made an attempt to run, while the Police officers were confused by the fellow merrymaking men.
The man, found at the SXSW festival in Austin, Texas, was enjoying outside a public house with a group of friends.
After capturing them, the police officers ordered them to lie on the ground and tied them with handcuffs.
But, the man in the news tried to get a foothold on the cobblestone paved surface and jumped onto his feet while his hands were tightly tied-up behind his back.
After standing upright, he began running through the crowds. The police officers, who were being confused by another man, were attempting to apprehend him. But they could only look on helplessly as the male made his escape.
The SXSW (South by Southwest) festival is an annual music and film entertainment which began in the US back in 1987.
Since a number of people used to attend the festival, the authorities are concerned about the safety of visitors.
It is unclear why the men captured by the police officers were being handcuffed.
Video on the escape of the handcuffed man

Comments