Back to Home
Iraqi forces push Islamic State militants to Tikrit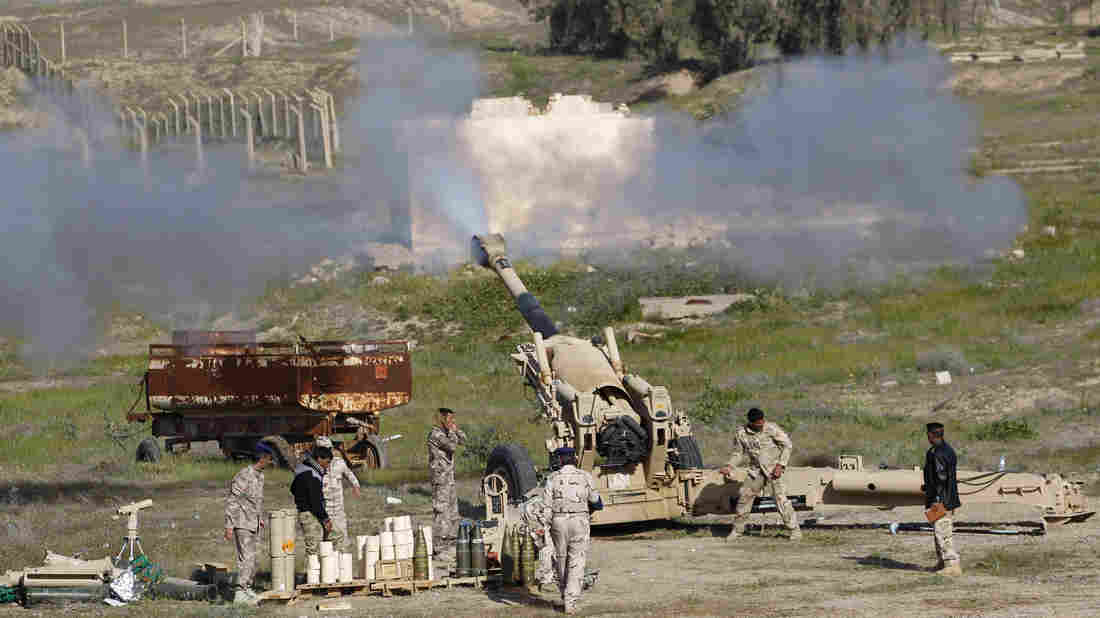 Baghdad: Iraqi government forces are reported to have been advancing towards Tikrit through several fronts.
Their pronged attacks have forced Islamic State (IS) militants to draw back to the city center.
Soldiers as well as militiamen have reportedly retaken areas and key locations in the north, south and west, including a police headquarters and a hospital.
Iraq defense minister said that the next phase of their offensive movement would be beginning soon.
Nearly, 23,000 armed men are believed to be taken part in the recapturing operation for Tikrit, the hometown of Saddam Hussein.
It is considered to be the biggest offensive against the IS, mounted by the government since the Jihadist group had captured large parts of the country last June.
It has been found by evidence that chlorine gas is being used as a weapon in Tikrit by the IS militants.
Meanwhile, the Iraqi government has admitted that small amounts of chemicals were being used in crude roadside, where bombs were targeted its forces.
The battle for Tikrit is reported to be entering in to a critical phase, as there are 3,000 Iraqi soldiers and policemen making a final push for recapturing the city.
They have been getting ample support from 20,000 Popular Mobilization comprising of Shia militiamen and a much smaller force of Sunni tribesmen.
A security official belong to the Samarra Operations Command located in Salahuddin province told that the government forces had taken the Industrial Zone and Celebrations Square near the city center after seizing the Qadisiya area in the further north.
Other key positions currently under their control are Teaching Hospital, New Ouja district that lies in the south-east direction of the city, and the al-Diyum and al-Hayakil areas in the west.
According to the information from officials, battle against the IS militants were taking place near Celebrations Square, in the western district of al-Zuhur and around the presidential palace complex built by Saddam Hussain in the south-east.
It has also been reported that the Iraqi troops were seen hoisting both the national flag and the flags of Shia Islam on their Humvees.
But the army men are said to be held back from the city center by roadside bombs and booby-trapped cars.
Video on Iraqi offense to recapture Tikrit

Comments