Back to Home
Iraqi PM Nouri Maliki in show of force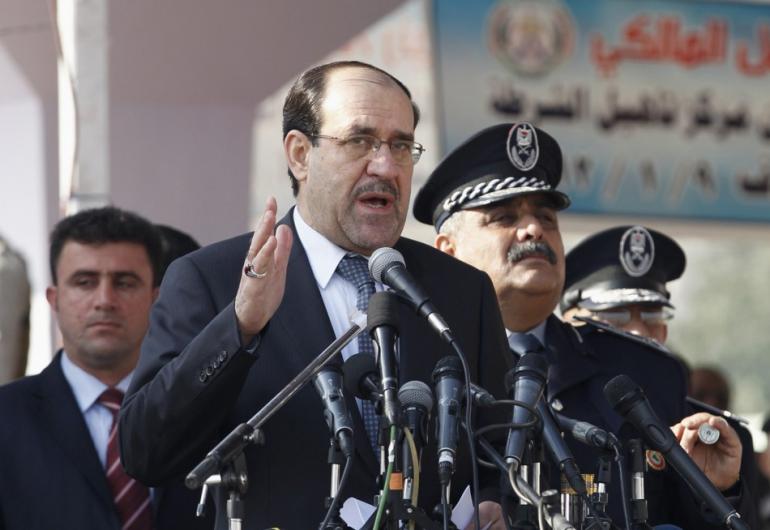 Bagdad: Security forces loyal to Iraqi PM Nouri Maliki have appeared in force in the capital Baghdad after he went on state TV to criticize the President.
Mr Maliki who is seeking a third term has faced calls to step down amid the Jihadist insurgency in the northern Iraq.
Meanwhile, the US in a statement urged Iraqi President Fuad Masum to form an inclusive government as a step to curb the aggravating crisis.
Earlier, Iraqi Kurds had appealed for international military aid to neutralize the activities of the Islamist militants.
The US has already launched four rounds of air strikes targeting Islamic State (IS) fighters near Irbil, the capital of Iraqi Kurdistan.
According to a Kurdish official, the recent US air strikes on IS militants in Nineveh province have helped the Kurdish Peshmerga fighters to regain the towns of Gwer and Makhmur after heavy encounters.
Video on crisis in Iraq

Comments