Back to Home
Japan landslide death toll rises as searches continue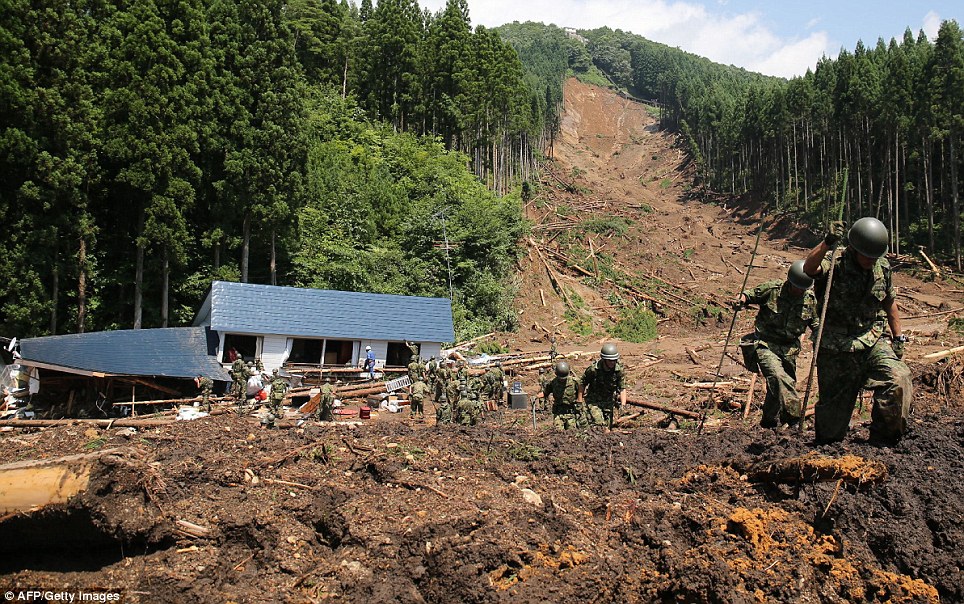 Hiroshima: Torrential rain and acute landslides in Japan have caused the death of 36. The Death toll may rise even more. Seven people are still found missing. Hundreds of emergency workers are in an effort to find out the missing people in the city of Hiroshima. These rescue workers were suspended by ropes from police helicopters for pulling victims out of debris. Sniffer dogs have also joined the desperate search operations to develop hopes of finding anyone alive are fading.
Five valleys in the western suburbs of Japan were swept away by the aggravated downpour. As per the Fire and Disaster Management Agency report about 15 people were injured while the police confirmed 36 dead.
There are possibilities to have more landslides and flooding in the area. City's disaster management chief Kenzo Kanayama said that the evacuation advice was issued only an hour after the first mudslide. He has also added that necessary measures would be taken once the reason behind the disaster is revealed.
The steep slopes of Japan are with full of residential buildings. Newly constructed structures are also come up on these slopes. Torrential rains could easily damage the slopes as there were fewer trees and more houses to grip the land in its place. The soil in the region of Hiroshima is highly water retentive and hence easily prone to such disasters.
Video on the rescue operations in Japan

Comments