Back to Home
Kid breaks military protocol during the reunion with his soldier mother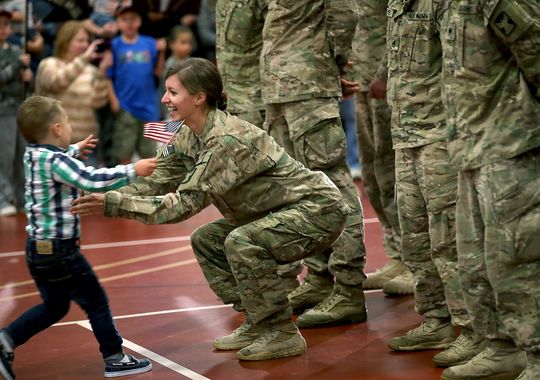 Toronto: A three-year-old boy who got excited to see his military mom back home from Afghanistan was forced to violate protocol stand in the way of reuniting with her.
The mom, Kathryn Waldvogel who returned home after a nine-month tour to riot hit Afghanistan was waiting with her fellow soldiers to get official permission for the reunion with their respective family members.
But her beloved son Cooper could not wait for the martial permission as he moved across the gymnasium floor and jumped into the open arms of his mother.
The mother and fellow soldiers were reportedly told that they were not allowed to speak to family members who were waiting in the auditorium until they were officially dismissed.
The child's love making forced the mom to forget for a while that she is a soldier waiting for the military consent.
Video on the reunion of the kid with his soldier mom

Comments