Back to Home
Kurds concerned over Iran-backed Shia militias in Iraq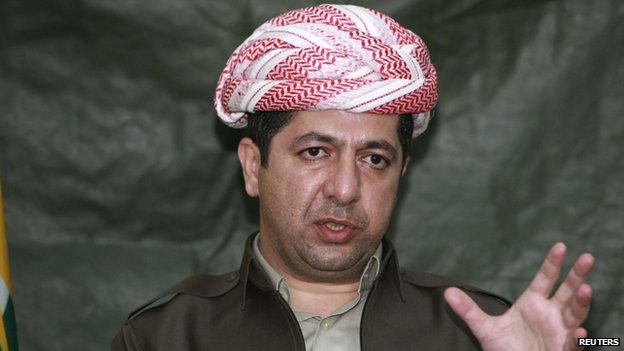 Baghdad: A senior Kurdish official in Iraq has raised concern over the involvement of Iranian backed Shia Muslim militias fighting with Iraq's army against Islamic State (IS).
Iraqi Kurdistan intelligence chief Masrour Barzani told the sources that the use of such militias could create a bigger problem than IS.
He has also warned the possibilities of aggravated tensions in Iraq with Sunni Muslims.
In the ongoing fight against IS, about 20,00 militia fighters and 3,000 Iraqi soldiers are currently taking part.
This is considered as the biggest offensive launched by Iraqi forces so far.
One of the Iraqi officials said that the operations were put on hold to minimize civilian and military casualties in and around the northern city.
As they have intensified the attack, the IS fighters are forced to confine to an area in the city center.
The recapture of Tikrit is said to be so vital in the invasion of other IS-held territories, including Mosul, the country's second largest city.
In a separate development, the tomb of former Iraqi leader Saddam Hussein was almost completely destroyed in a fighting near Tikrit.
Saddam Hussein, who was from Tikrit, was captured by US forces in 2003.
Then an Iraqi tribunal backed up by the US was convicted him of crimes against humanity.
He was accused of killing Shia Muslims and Kurds, and hanged him in 2006.
His mortal had been kept in the mausoleum since 2007.
The featured tomb was a marble octagon structure with a bed of fresh flowers at the center where the body was buried.
As per the reports received, the remnants of that once-lavish spectacular mausoleum in the village of al-Awja are now some pillars only.
Video on Kurd's concern over Iran-backed Shia militias in Iraq

Comments