Back to Home
Militants who beheaded US journalist, also warn Obama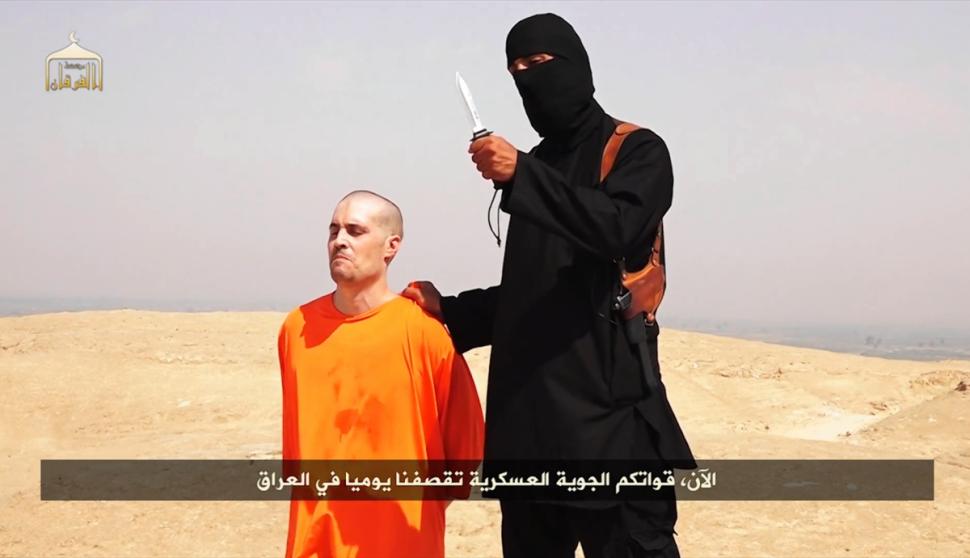 Baghdad: Militants from the Islamic State have released a video showing a Jihadist's speech in British pattern.
Recently, the ISIS militants had slaughtered an American journalist and exclaimed it as a 'revenge killing' for the ongoing US air strikes in Iraq.
The chilling message in the video was entitled as 'A Message to America'.
Through this message they were warning President Barack Obama of further retaliation to come and pointed out the beheading of a second journalist.
The execution was the outbreak of nearly two weeks of US air strikes targeting militant positions in Iraq which could halt the advancement of Isis extremists.
Until this month they had captured one third of Iraq with little resistance.
The footage also shows images of another US journalist, Steven Sotloff. According to militants, his life is depended on how the US responds.
The video opens with a clip of US President Barack Obama saying that he had authorized the ongoing air strikes in Iraq.
Video on the massacre of US journalist
Comments