Back to Home
Narendra Modi, the Prime Minister of India, to visit China in May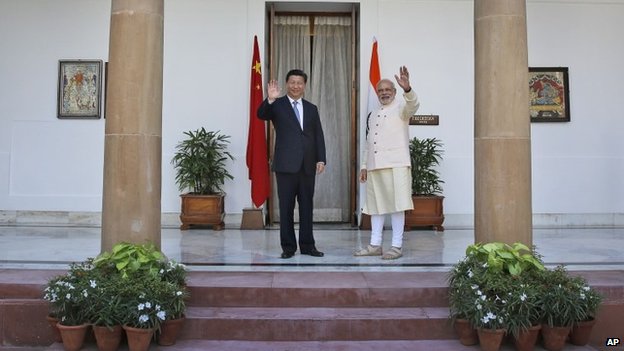 Beijing: Prime Minister of India, Narendra Modi will be visiting China in May. This is informed by the Foreign Minister of India, Sushma Swaraj during her three-day visit to Beijing.
Currently, China is one of the top trading partners of India even though there are disputes at their borders. The announcement has come just after the landmark visit of the US President Barack Obama to India last week.
India and the US share an interest in curbing China's growing influence in the region.
During Mr Obama's landmark visit he and Mr Modi has signed the "Joint Strategic Vision for the Asia-Pacific and Indian Ocean Region". It was a pledge to work together to keep freedom of navigation, maritime security and air space safe, especially in the South China Sea.
According to correspondents, it was for the first time that the US and India had come together openly to say that they do not want Asia to be dominated by any one super power.
As per the reports, Chinese President Xi Jinping is expected to take Mr Modi to his home province of Shaanxi during the forthcoming visit.
Chinese President Xi Jinping had visited India during last September. The two sides had signed 12 agreements during his visit.
Mr Modi is widely seen as taking a more emphatic line on China than the previous Congress-led government. But, analysts said that he would be careful not to estrange China, since their investments are inevitable to boost the Indian economy.
Comments