Back to Home
Nepal and northern India face floods and landslides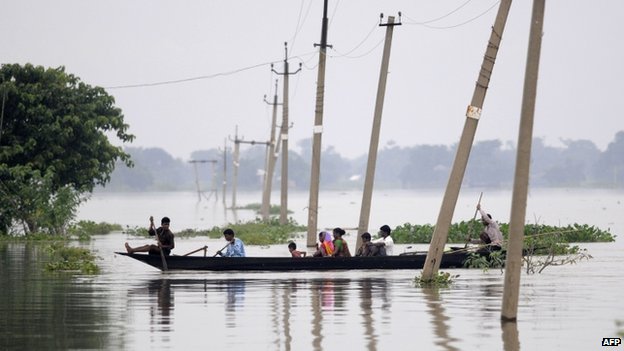 New Delhi: Torrential rain in Nepal and northern India has resulted the death of at least 160 people. Severe floods as well as landslides have been reported from these areas.
In north Indian states flooding after severe rainfall have left at least 60 dead. The entire villages in the area are found marooned. However, the worst of the rain is now thought to be over.
According to the officials in Nepal, at least 101 people were known to have died. The rescuers have found out four more bodies while more than 130 people are still feared missing.
Landslides and flooding have totally disrupted the life of rural communities since roads throughout the region are in a cut off state. In Nepal, officials are feared about a possible outbreak of cholera.
Comments