Back to Home
Obama to widen fight against IS militants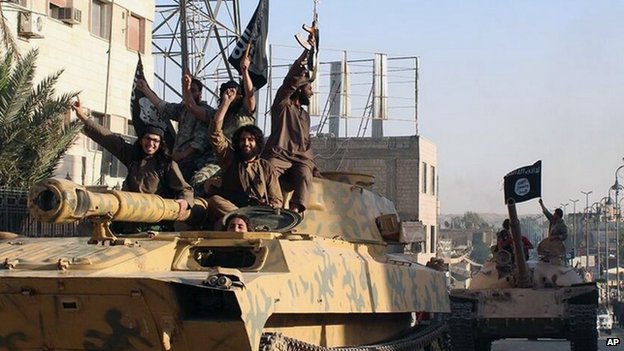 Washington: US President Barack Obama has revealed that he has the authority to widen fight against Islamic State (IS) militants in Iraq and Syria.
He has also said that he didn't require the approval from Congress for this purpose.
Meanwhile, it is said that he had been waiting for the approval from the Congress for arming the Syrian opposition forces.
Mr Obama is expected to give a speech to the world recently regarding his anti-IS strategy.
IS militants have taken over large parts of Syria and Iraq in recent months and have declared a "caliphate".
Moreover, in the past month, the IS militants have beheaded two US journalists in protest against American air-strikes on Islamist militants in Iraq.
According to a White House spokesman, Mr Obama has discussed his anti-IS strategy with leaders from both parties at the White House. The talks were said to be productive.
The meeting of Obama with Legislative leaders was the first after lawmakers blocked his previous decision for missile strikes against Syria.
Video on US strategy against IS militants

Comments