Back to Home
Poland celebrates the 75th anniversary of World War – 2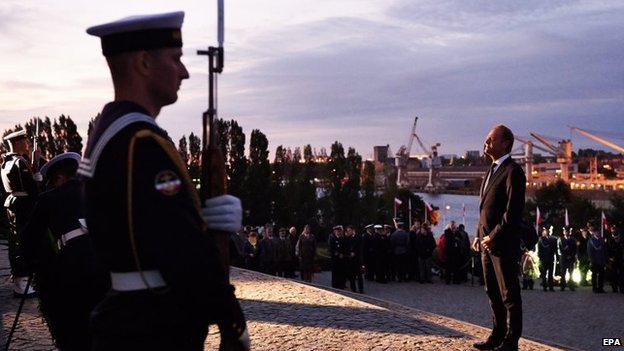 Warsaw: The 75th anniversary of the commencement of World War Two is commemorated by Poland.
Following this, there was a wreath-laying ceremony at Gdansk port.
Nazi in Germany had attacked Poland on 1 September 1939, shelling a Polish military post at Gdansk.
Then, Britain and France declared war on Germany two days later.
Polish and German presidents Bronislaw Komorowski and Joachim Gauck will also meet to honor the war dead and discuss the war with young Poles and Germans.
Prime Minister Donald Tusk commemorated the day by paying homage to the dead of the war.
He laid a wreath at a monument to Polish victims of WW2's first battle.
He has also referred to the current conflict between Ukrainian troops and pro-Russia separatists, saying it was not a time for "childlike optimism".
Poland has been a strong exponent of sanctions against Russia over Moscow's stand for the separatists fighting in eastern Ukraine.
Video on the 75th anniversary of World War 2

Comments