Back to Home
Police receive report of man hanging upside from tree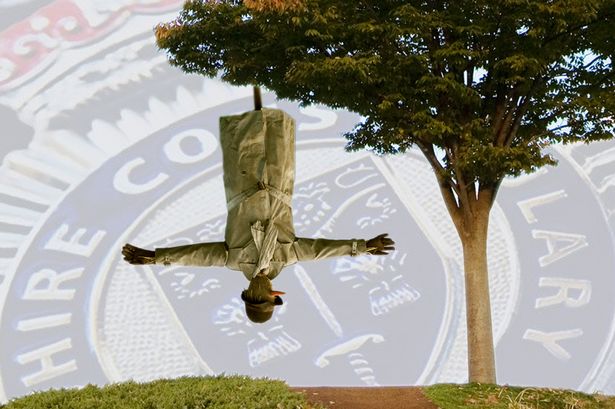 Cheshire: Police were left astonished after a distressful report that a man being trapped upside down from a tree.
Officers were called to a village field in Mobberley, Cheshire, following claim that a male being spotted hanging upside down.
But upon arrival, they discovered the 'emergency call' was in fact nothing of the sort.
Taking to Twitter to tell the fantastic tale, the confused officers revealed that the 'dangling adult male' was actually nothing but a common image.
This came just days after a similar such incident occurred at The Plough pub in Little Bourton, Oxfordshire, where two people spotted a pair of legs standing upside down in the ground.
But when officers arrived, they were 'not amused' once again since the 'legs' were those of a scarecrow.
It was arranged by the Pub landlord Sam Harrison with a hope of winning the local, charitable scarecrow competition.
The 60-year-old has admitted that the police were not happy when they arrived to investigate.
Video on the hanging of a man from tree

Comments