Back to Home
'Spiderman' thief captured in China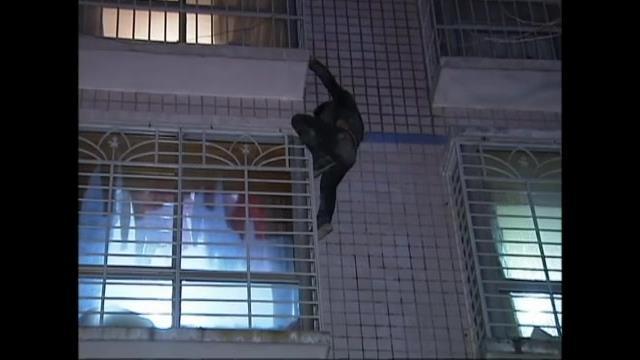 Guizhou(China): It is reported that a suspected spiderman thief has been arrested in China.
Residents in southwest China's Guizhou Province who observed the "spiderman thief" climbing on the wall of a residential building was reporting to the police.
Police caught the suspected Bulgar during his attempt to climb the wall of the building and charged him against robbery.
One of the residents of the building said that they had been about to sleep and came down when they heard somebody calling to stop the thief.
The young man was worn a face mask and dressed in dark clothes.
When the residents observed him, he was clinging to the metal brackets of the windows on the outside of the building of the fourth floor.
Somehow the police officers have succeeded in persuading the man to come down to the ground.
When he got down from the building, they promptly arrested him.
The man aged 20, is suspected to be functioning as an assistant for stealing items from inside the building.
After his capture he has told the police that he is part of a gang where he is just a moderate wall climber.
He has also claimed that his boss could easily scale a ten-storey building, even in the darkness of night.
So people in China are warned against this new breed of thieves.
Regarding the incident, the Chinese police have been continuing their investigation.
Video on the capturing of the Spiderman thief

Comments