Back to Home
Terrorism experts predict World War Three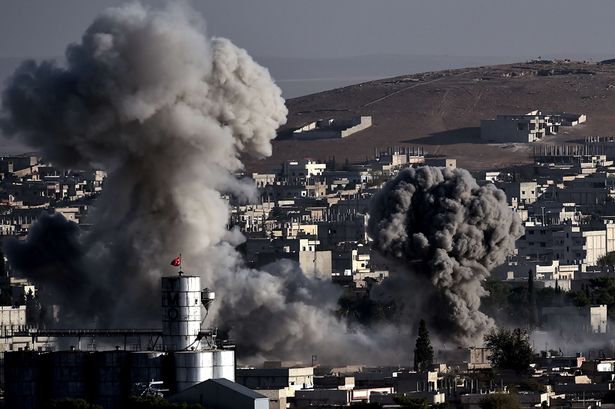 United Kingdom: Terrorism experts in Britain have predicted the possibilities of another World War if the Syria – Turkey Border Town called Kobane is fallen to ISIS militant group.
It is reported that the Islamic State militants have been trying to take control of the town and adjoining areas.
Intelligent sources fear that they may enter into the Western Europe through Turkey by disguising themselves as refugees.
According to former foreign minister and ex Chair person of the Security and Intelligence Committee Kim Howells, the information is pretty accurate.
He wished that Britain should be able to identify and trace out such hardcore extremists.
He was blaming Turkey for allowing ISIS fighters to enter into Syria while not allowing the Kurdish to defend their cities.
Fierce fighting is being reported from the areas.
As per the latest reports the flags of the ISIS militants were seen flying from the buildings in Kobane.
Thus, the current ongoing situation indicates the possibility of a World War -3.
Video on Terror Experts prediction regarding World War Three

Comments