Back to Home
Thousands flee in fear of Boko Haram attacks in Nigeria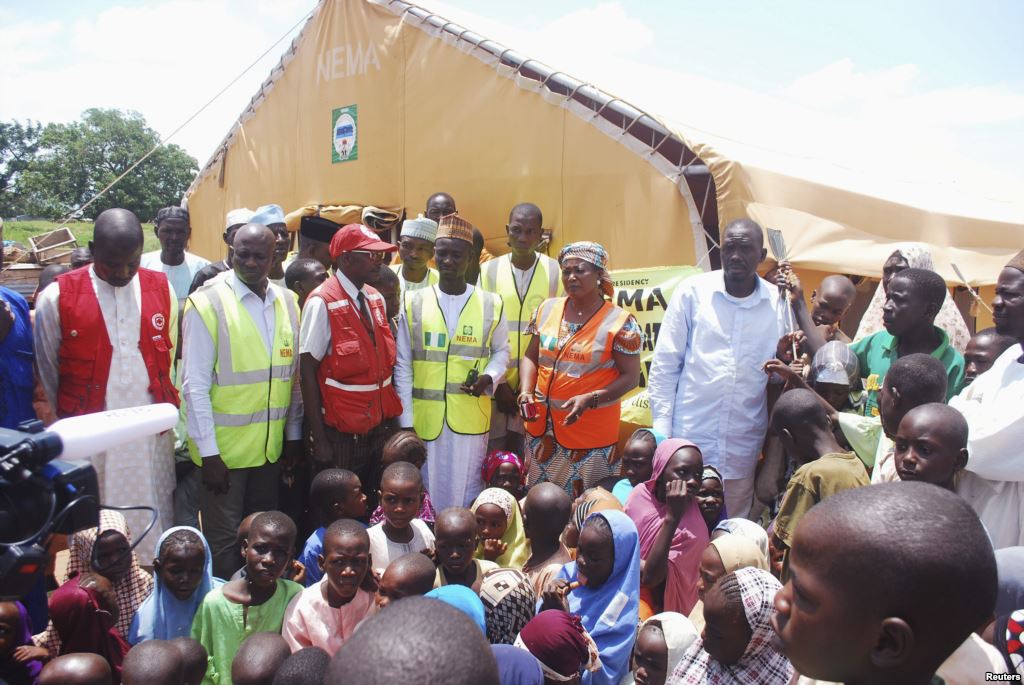 Abuja: Frightened residents in Nigeria were seen fleeing off their homes with an intention to escape from the Boko Haram attacks.
Meanwhile the Nigerian military had been trying to recapture grounds lost to the militants in recent weeks.
Nigeria's military is under tremendous pressure nowadays, to stop the notorious Boko Haram attacks.
It is said that the militants have seized control of a number of towns in Yobe, Borno and Adamawa states in recent weeks.
Residents in Michika said that the Nigerian air-force jets were seen circling overhead to bomb the insurgents.
Since they had taken shelter in civilian houses, the military could not do any harm to them.
Recently Nigeria's military has made an attempt to recapture Madagali, which had fallen into the hands of rebels forcing the government troops to withdraw from their positions.
The fear of attack was intensified after the families of police officers in the town were ordered to evacuate and seen leaving in a hurry.
Video on Boko Haram attacks in Nigeria

Comments