Back to Home
Three New York men arrested during their effort to join Islamic State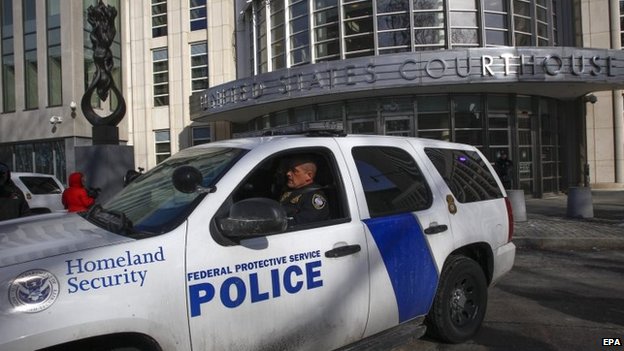 New York: Three foreign nationals living in Brooklyn are reported to have arrested by FBI for seeking association with the Islamic State. FBI sources said that the two of the men arrested were threatened to kill police officers and FBI agents in the US if they were prevented to travel to Syria. US authorities were keeping attention on these guys because they had posted to Uzbek-language websites in recent months. FBI has revealed that in one of the posts, they had pledged to kill US President Barack Obama.
Twenty four years old Abdurasul Juraboev and thirty years old Abror Habibov are of Uzbekistan while nineteen years old Akhror Saidakhmetov is of Kazakhstan. They were accused of conspiracy for providing material support to a foreign terrorist organization. Mr Saidakhmetov was arrested from John F Kennedy International Airport in New York as he was trying to board a flight to Istanbul in Turkey.
The Federal Prosecutor has come to know that Mr Juraboev has bought a plane ticket to travel from New York to Istanbul next month.
The prosecutors have also pointed out that the third suspect, Mr Habibov, was accused of helping to fund Mr Saidakhmetov's efforts to join the Syrian Jihadist group. According to FBI sources, Mr Saidakhmetov has worked for Mr Habibov, who had operated mobile-phone repair stands at malls in several cities. Mr Saidakhmetov has told an FBI correspondent that he had planned to go to Syria, but he would still carry out attacks as he was unable to go there. If convicted, each suspect will have to face a maximum of 15 years imprisonment.
In US, authorities have charged about 20 people for planning to join militant groups overseas, with many intending to go to Syria to fight for Islamic State Militant groups. As per a survey report, more than 20,000 foreigners have already joined the ongoing struggles in Iraq and Syria during the last three years. Among them, as many as 4,000 were from Western Europe.
Meanwhile, UK police has found out that three missing London teenagers have flown to Turkey to join the Islamic State militants. It is believed that they have now crossed into Syria.
Video on the arrest of three New York men who tried to join ISIS

Comments