Back to Home
Turkey evacuates the venue of Suleyman Shah tomb in Syria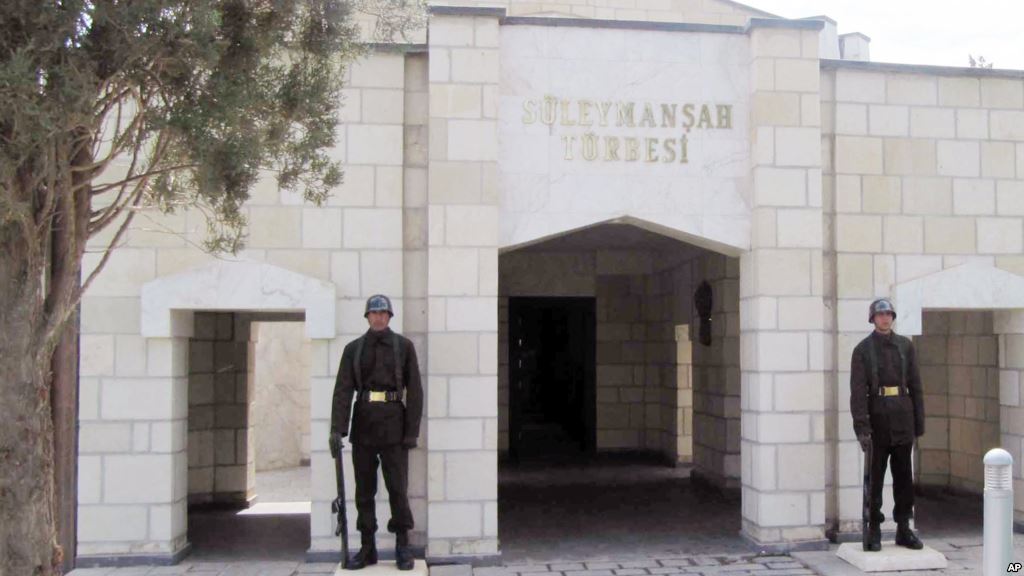 Ankara: About 40 Turkish soldiers watching over the Suleyman Shah Tomb in northern Syria have been evacuated amid the continuing security crisis in the region.
The Turkish Foreign Ministry said in a statement that the ongoing conflict and state of chaos in Syria were created serious threats to the safety and security of the centuries old tomb.
Recently one soldier guarding the Tomb was killed in an accident.
The mausoleum that situated near the Euphrates River was 37 kilometers (23 miles) away from the borderline of Turkey.
Suleyman Shah is considered as the grandfather of the founder of the Ottoman Empire who is said to have died near the Euphrates River in the 13 century.
In this way, the tomb in Syria is very much related to the people of Turkey.
As per the Treaty of Ankara made in 1921, Turkey was allowed to keep the tomb in Syria with a Turkish flag over it.
The spectacular marble mausoleum had been protecting and maintaining by Turkish Guards.
Recently, when Islamic State militants began entering in to the villages and towns surrounding the tomb, Turkey was forced to deploy special force soldiers to guard the same.
But now they are forced to leave the venue with Shah's coffin.
The Turkish Foreign Ministry said that the tomb and the coffin were temporarily moved to a new place within Syria, close to the Turkish border.
According to him the new venue has the same surface area and serenity as the previous one.
The temporary relocation of the tomb is being conducted only on the basis of security assessments.
They do not want to constitute any change on the status and extension of the tomb as stated in the agreements.
Video on the evacuation of Suleyman Shah Tomb

Comments