Back to Home
US accuses China of mid-air interception during their routine patrol mission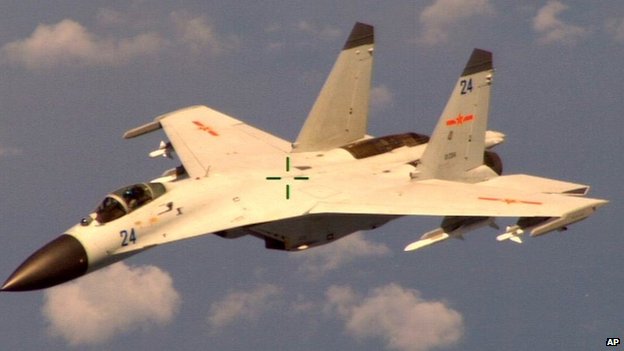 Washington: Pentagon reported that a Chinese fighter plane has come dangerously close to a US military patrol plane flying over international waters east of China's Hainan Island.
Spokesman John Kirby said that the US has protested to the Chinese military over the mid-air intercept and referred the fighter pilot's actions as absolutely unsafe and unprofessional.
He said that the Chinese aircraft was within 10 meters of the US Navy plane.
Correspondents said that it is the fourth such incident since March this year.
So far, there has been no comment from the side of China about the incident.
Rear Admiral Kirby said that the incident was occurred when an armed Chinese Su-27 fighter intercepted a US Navy P-8 Poseidon patrol aircraft which was conducting its routine mission.
Video on the air interception by a Chinese fighter plane

Comments